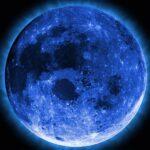 This is my contribution to the fourth (8-hour) ambient night on Concertzender Nederland, which is traditionally scheduled on or around midwinter solstice.
As in previous editions, this night has four parts, respectively compiled by Roel Janssen, Harrold Roeland, Bob Rusche, and myself. It was broadcast from 5:00-7:00 AM on December 25, and closed the night.
As in all of my (Ambientblog) mixes, Winter Solstice 4 is a collage created from short fragments – hence the extended tracklist below. This time, I used a different method of selecting tracks: I chose only tracks in the key of C. (Or, to be honest: the tracks that my software told me were in C, since I have no absolute hearing).
As a result, the mix absolutely flows more coherently than you might guess by looking at the sequence image. At least, that's how I feel it, and I hope you feel that too.
Anyway, it's quite a hallucinating two-hour trip to dive deep into. I hope you enjoy listening! And of course: feedback is always appreciated.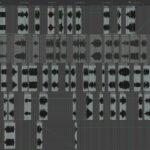 TRACKLIST:
Start time Sample length Artist – Title
Album Title, Year, Label
00:00 5:21 S.E.T.I. – End Alarm
Sleep Environments For Interplanetary Travel, 2018, Power & Steel
02:17 4:07 Anthéne – Light Years
Solitary Hymns, 2020, Vaknar
04:16 02:56 Agate Rollings – 3.23 AM – In The Distance, Before Disappearing Behind The Corner Of A White Building, The Loss Of Life As You Know It
Meantime/Elsewhere, 2022, Midira Records
06:13 3:26 Pat Keista – Orchestras Of Cygnus
Digital Hydrogen, 2020, self-released
08:09 3:31 Loscil – Pearl
For Greta, 2015, self-released
10:39 4:35 Brian Eno, Daniel Lanois, Roger Eno – Over The Canaries
Apollo: Atmospheres & Soundtracks (extended edition), 2019, Virgin EMI Records
12:25 1:57 Thomas Carleberg, Emil Nilsson – Good And Bad Are But Names
Future Unfolding (Original Game Soundtrack), 2017, Minimum Records
13:18 5:00 Kasper Bjørke Quartet – Miocene
Mother, 2022, Kompakt
14:43 6:49 Dirk Serries – Metamorphosis
Disorientation Flow, 2015, Projekt
17:50 3:48 Joe Evans – Receding Sun
Ecliptic Plane, 2012, Runningonair Music
19:44 2:35 Ben McElroy – Autumn Later
…To Warm Their Hearts, If Not Their Hands, 2017, 1024311 Records
21:06 1:48 Ida Toninato – Avant Les Forêts
We Become Giants, 2020, Dragon's Eye Recordings
21:26 4:55 Pan American – The Penguin Speaks
For Waiting, For Chasing, 2006, Mosz
23:51 5:01 Andrew Heath – Mother Calls Me Home
Drawings From Imagined Cities, 2021, self-released
26:55 6:17 Stephen Phillips – Enraptured
Lightness Of Being, 2009, Endless Ascent
31:00 3:06 Ian William Craig – A Given Stack
Music For Magnesium 173, 2022, 130701 Ltd.
32:16 3:46 Pantaleimon – All The Birds (Melting Canvas) with Andrew Liles
Mercy Oceans, 2007, Durtro
34:41 4:14 Robert Kroos – Anemone
4 Sonic Meditations, 2022, Ambientblog
37:08 2:54 Ian Hawgood – Such Vocal Scars
Eilean 92, 2018, Eilean Records
38:06 2:36 Bass Communion – Lina Romay
II/III, 2008, Tonefloat
39:17 2:55 Andreas Rönnquist – Paradigm
New State Of Flux, 2021, Reverse Alignment
40:31 4:23 Richard Chartier – Sketch For Winter (Version 2)
Grenzwellen Eins, 2017, Grenzwellen
42:19 2:57 Svärtsinn – Wasteland Corridors
Of Darkness And Re-Creation, 2003, Cyclic Law
44:09 3:36 Porzellan – Rosen
The Fourth Level Of Comprehension, 2009, Hibernate
45:14 3:32 Yann Novak – Radical Transparency
The Future Is A Forward Escape Into The Past, 2018, Touch
47:15 3:17 Frans Friederich – Rood
Ambient #5 – Prima, 2017, self-released
49:30 4:10 Sonmi451 – Zero Day Exploit
Seven Signals In The Sky, 2021, Laaps
52:37 3:48 Flim – How High The Moon
Ultimate Stranger, 2020, self-released
55:43 2:39 IKSRE & Party Store – Thursday Night, Friday Morning
Northwest & Southeast, 2022, Stereoscenic records
57:46 2:30 Christina Vantzou – Life Of A Mushroom
Releasing Spores, 2021, Slow Moves
58:52 2:11 Alan Morse Davies – Myfanwy
Ys, 2021, Submarine Broadcasting Company
58:53 2:19 Ajna & Onasander – Routing The Empusa
Canidia, 2021, Winter-Light
1:00:31 2:43 Kenji Kihara – Light In The Sea
Dawn, 2019, Eilean Rec.
1:02:07 3:38 Clarice Jensen – Sleep
Ainu Mosir, 2021, 130701
1:04:30 5:05 Shinobu Nemoto – Trip 12
Melting Loop Trip, 2010, Resting Bell
1:07:39 3:40 As Lonely As Dave Bowman – Failure Of he AE-35 Unit Radio Antena
Monolith, 2015, Projekt
1:08:31 5:52 Masayoshi Fujita – Fabric
Bird Ambience, 2021, Erased Tapes
1:13:24 2:42 Animated Matter – Follow
Selkie, 2021, Animated Matter
1:15:39 2:35 Bjarni Gunnarsson – Undrun
Safn 2006-2009, 2010, Lamadameaveclechien
1:16:22 3:35 Ben McElroy – The First Wave Crashes Into The Mountain
1​,​000 Sewing Machines, 2017, Unknown Tone Records
1:18:16 3:52 Zakè – Laudation
Milieuxia, 2019, Aural Canyon
1:21:11 3:56 Innesti – Hexagonal Galleries
Between Worlds, 2019, self-released
1:23:48 2:54 Philip Samartzis + Eugene Ughetti – Radome
Array, 2021, Room40
1:24:26 3:25 Max Würden – Or Lost
Or Lost, 2012, Farfield Records
1:25:28 4:01 Carter Tutti – The Noise Of Chance
Camera Lucida, 2007, Line
1:27:50 3:55 Rosales – Amethyst
Places For Peace, 2022, Home Normal
1:30:14 3:10 Sven Laux – I Wish I Could Sleep
Paper Streets, 2017, Dronarivm
1:32:12 3:10 Emmalee Crane – The Queens Of Carmen
Formantine, 2010, The Streetlight Farm
1:34:48 1:52 Snowdrops – Abandoned Battlefield
Manta Ray, 2019, Gizeh Records
1:36:00 4:36 Northaunt- The Unseen Earth
Istid I-II, 2015, cyclic Law
1:39:18 6:13 Mark Harris – The Tributary – Losing Your Way
Sequence 5, 2012, Futuresequence
1:41:46 3:08 Kasper Bjørke Quartet – Seminom Non Seminom
The Fifty Eleven Project, 2018, Kompakt
1:43:36 5:25 Listening Mirror – Storm Train
What's Wrong With Miracles?, 2012, Twice Removed
1:46:24 3:31 John Kannenberg – Maius/Sextilis
Cordolium, 2014, self-released
1:49:18 2:44 Jóhann Jóhannsson – Arrival
Arrival OST, 2016, Deutsche Grammophon
1:51:02 2:01 Jeremy Bible – Co_11
Collisions, 2014, False
1:52:20 2:15 Andrew Weathers Ensemble – They Said That One Day We'd Be Free
Fuck Everybody, You Can Do Anything, 2015, Full Spectrum Records
1:54:08 1:03 Visionary Hours – The Return Of Basho
The Road To Basho, 2011, Preserved Sound
1:54:56 3:00 Hammock – Dark Beyond The Blue
Longest Year, 2010, Hammock Music
1:57:30 2:27 From The Mouth Of The Sun – Walking Behind Glass
Into The Well, 2015, self-released
Download Winter Solstice 4 now 274Mb (120 min.)
Alternative download from Archive.org (check here for lossless downloads)]
[Surround-version (DTS.wav/WMA 5.1) here]
OR: Listen on Mixcloud, Spotify or iTunes: