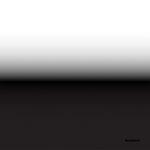 KASPER BJ∅RKE QUARTET – MOTHER
I must confess I had not heard about Kasper Bjørke Quartet before – even if he is a renowned artist who released music on many labels, made music for Prada, Nike, Bang & Olufsen, and remixed works by many famous artists such as Sascha Funke, Moby, Trentemøller, Gus Gus and many more. I also missed the 2018 release The Fifty Eleven Project, a two-hour album released on Kompakt which was accompanied by a stunning website featuring stunning visuals for each track. The album was included among The Guardian's best contemporary albums. So: time to catch up – especially after hearing this follow-up album Mother.
Mother is the second release of Kasper Bjørke Quartet, which also consists of Davide Rossi (strings), Jakob Littauer (piano), and Langstrakt (synths). (The Quartet output is not to be confused with Bjørke's solo output as a house/techno DJ). They are completed with two guests: Sophie Birch (on Formation and Miocene), and duo (Josephine) Philip| (Hannah) Schneider (on Abiogenesis and Requiem).
The music on Mother is beautiful enough to be enjoyed without context, but there is a clear concept behind the album: Mother refers to our planet, Mother Earth. The track titless tell the story of its origin, life, and its ultimate decline. And this does not end well, I'm afraid: the last two tracks are named Tipping Points and Requiem.
Mother (and The Fifty Eleven Project before that) presents a kind of contemporary classical ambient music you probably wouldn't expect from a 'house/techno DJ'. The tracks on this 80-minute album are all over 10 minutes in length (the opener Formation even clocks at 21 minutes). It feels like primarily acoustic music, but there are a lot of electronic details to complete the sonic image.
In fact, it is a bit hard to pinpoint this music, since it combines elements of acoustic ambient, choir music, modern classical, and minimal music. And it does so very well!
I wouldn't be surprised if Mother will again be praised as one of the best contemporary albums of this year.
---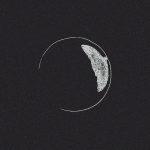 Lorenz Weber is a musician from Leipzig, Germany, who 'tries to carry stillness into the world.' In doing so, he designed his own language for the piano: 'a way of playing that is more like a natural rhythm, like water or the wind – in waves and forms, sometimes effervescent, sometimes flattening – but above all with space and silence'.
There are many piano solo recordings currently, but Nachtstücke definitely has a different sound than most of them. The pieces are all very quiet and introspective (which is to be expected from an album called 'Night Pieces'), and are melodic while also lacking distinct melodies. Creating a calm atmosphere, Weber wants 'to create a spece to feel, think, rest, paint or write.'
After 'exploring the beauty and darkness of the night' on his piano, Weber also wrote a poem to each of the tracks. The physical edition of Nachtstücke is available in two editions, both hand-made: a 'simple' edition CD in a hand-printed cover, and the 'fine art edition' in a black hand-printed cardboard sleeve that also includes 8 cards with the poems. Of course, there is also a digital download edition.