Regular readers may have noticed that Ambientblog.net does not generally cover the bigger names in ambient music. There's hardly any need to 'recommend' the music of the giants of the genre like Brian Eno or Geir 'Biosphere' Jenssen, for example. They have found their audience already, and the audience found them.
In my opinion, both Loscil and Murcof belong to the more well-known artists of the genre – and most of you will probably already be familiar with their new releases.
But even so, I couldn't bring myself to skip these releases. Simply because they belong to the best you will probably hear this year. So here's an exception to the 'rule'.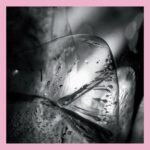 With his immense back-catalog (42 albums since 2000), loscil ('official capitalization') has become a brand name in itself. There are simply no 'let-downs' in the discography of Canada's Scott Morgan. He created a distinct, recognizable sound that is warm and personal, and that perfectly balances the abstract with the accessible.

The album title Clara, as well as all the track titles, refer to different aspects of light. Which does not mean the music is particularly light-hearted: shade is an aspect of light, too. But it definitely isn't dark or gloomy either.
Or maybe it's both; "shadows are amplified and bright spots dimmed".

What particularly surprised me was the way this music came to life. All of this "was sourced from a single three-minute composition performed by a 22-piece string orchestra in Budapest." I wouldn't have known if this wasn't in the liner notes; to me, it sounded like genuine loscil.
But Morgan obviously did a lot of processing on the original material – lathe-cutting it on a 7-inch, then "scratch and abuse it to add text and color", and then further "sample, shape-shift, and sculpt it".
Not a single moment in these 70 minutes gives the impression that áll of the tracks are created from the same three-minute basic track.

Clara is the sonic equivalent of looking at the different colors of light shining through a prism. The album couldn't have a better name.
---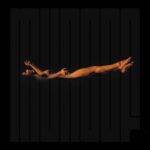 In his output, Fernando 'Murcof' Corona has always explored different aspects of his music: from his ground-breaking new approach to ambient music to explorations into jazz (with Erik Truffaz) and into modern- or post-classical music.
The Alias Sessions may differ from his previous work, in that it is much darker in atmosphere. Ánd more extensive than usual: it presents 89 minutes of music on a 2-CD/3-LP release.
The music on this album is the result of Corona's collaboration with choreographer Guilherme Botelho, leader of the Geneva-based Alias dance company. The music on the first half of the album was created for their performance piece Contre-Mondes, the second half for the 2018 performance of 'Normal'.
For the soundtrack to these choreographies, Murcof created music that is – in his own words – "a bit more abstract than my previous work". I'd personally say that it is a lot more abstract than his previous work, but with impressive results.
The tracks are sequenced to be heard in one session: creating "weird associations and contrasts between sounds of a different nature."
"The Alias Sessions is less about the individual components of a track and more about the cumulative force of the set as a whole".

Imagine yourself being the person depicted on the cover and then immerse yourself into Murcof's sound world. The experience may be surprising – even without the visuals of the choreography it was written for.