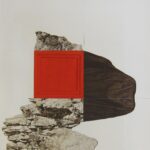 SNORRI HALLGRÍMSSON – LANDBROT I
"Hi, I am Snorri & I make music that is usually slow and sometimes sad."
This is how Snorri Hallgrímson introduces himself on his website. And you only need less than a minute to listen to Landbrot I to know that is no lie.
"I like creating in the space in-between: where there's not total bliss, but not complete gloom either."

Snorri Hallgrímsson may be known for his collaboration with Ólafur Arnalds (on Island Songs), and for his BAFTA-winning score for the 'Broadchurch' series. He began as a classical guitarist but soon focused on film music and studied composition at the Iceland Academy of the Arts. Preceding Landbrot I was his debut album Orbit (2018) and the Chasing The Present soundtrack (2020)

Landbrot I is a short EP – 5 tracks spanning just 18 minutes – but with a stunning emotional impact. Soft, slow, and intimate piano themes played by Snorri are at the core of the compositions, but they are completed by the subtle string trio adding its variations.
There are many 'intimate' piano albums around, I'd even say too many, but there are only a few that have the impact and emotional strength like this one. Part of that may come from Hallgrímsson's restrained approach: there is no unnecessary note here. The track arrangements leave space to breathe and for quiet contemplation.

A very touching (mini-)album, perhaps with only one disadvantage: it is wáy too short. But on the other hand: this may also be its strength – there are no 'fillers' here.
---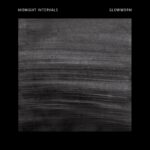 Glowworm is an alias of multi-instrumentalist and composer Kevin Scott Davis, who also released Mouna as Betacidae (way back in 2012, almost too long ago to remember but you can still find it here on Ambientblog).
Midnight Intervals is the follow-up to 2008's The Coachlight Woods (not counting the single track releases). It is a collection of (8) modern classical compositions that show that Kevin Scott Davis is a classically trained composer – but one that never loses his focus on 'ambience'.
The music om Midnight Intervals will most definitely appeal to fans of acts like A Winged Victory For The Sullen, Jóhann Jóhannsson, Max Richter … to name but a few (and also raise expectations).

On some of the tracks, there's additional support of some of Davis' friends: violinist Laura Masotto (2), Maciej Sadowski (double bass on 3) and pianist Asia Dojnikowska (4).
James Plotkin has mixed the tracks into a beautiful 'widescreen' production.