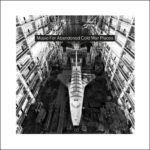 Released on Zero K, a sublabel of the Unexplained Sounds Group, and curated by Raffaelle 'Sonologyst' Pezzella, this compilation presents twelve "sound descriptions of abandoned Cold War places, as part of a wider project focused on abandoned, decommissioned, or even
vanishing places".

The nature of these places may vary, but all of their associations are as cold, deserted, and desolate as the cover image (Soviet space shuttles in a huge abandoned hanger in Baikonur, Kazakhstan) promises. Some of the locations are widely known (Checkpoint Charlie, Pripyat, Three Mile Island), others aren't. This is also true for the performers: only a few are vaguely familiar names to me.

But the compilation definitely delivers what it promised: 65 minutes of dark industrial sounds describing places that "will become icons of past ages, existing somewhere between history and modern myth, [which] currently occupy a Ballardian mental space where reality cannot be distinguished from ghostly parallel dimensions".

---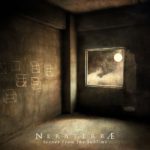 Scenes From The Sublime is presented as a Neraterrae (Italian musician/producer Alessio Antoni) solo album, but it presents a set of his collaborations compositions with a range of artists from the dark ambient scene: Alphaxone, Dødsmaskin, Leila Abdul-Rauf, Mount Shrine, Phelios, Phragments, Shrine, Xerxes The Dark, George Zafiriadis (Martyria) and Yann Hagimont (Cober Ord).
Each of the ten tracks is inspired by a different painting, a selection of masterpieces by artists such as Hieronymus Bosch, Salvador Dali, Francisco Goya (to name only a few), each depicting the "unfathomable and the minds capable of channeling the sublime", but at the same time conjure "dense dystopian atmospheres granting oneiric visions of delicate grandeur and otherworldly scenarios transcending time and space".
The images are included in the download and so can be paired to the tracks for full enjoyment. But with or without the images, Scenes From The Sublime presents a compelling set of dark ambient in a full-scale cinematic production.
---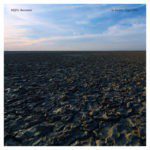 Being Dutch myself, I'm immediately triggered when I see Dutch titles. Or, even better: Dutch titles that aren't Dutch at all. Such as the titles on this release by "musician/bedroom producer" Diffie (Bosman), from Pretoria, South Africa.
The album title translates as A Different Kind Of Nothing. The track titles also reveal a rather dark perspective: Diep Verlatenheid (Deep Desolation), Koue Dooie Plek (Cold Dead Spot), Gaan 'n Lang Lang Lang Winter Wees (It's Gonna Be A Long Long Long Winter). In addition there are two tracks I can't translate: Kathu and Keimoes.
I cannot tell you any more about Diffie Bosman, since I don't know anything about him (or her) at all. What I cán tell is this album lives up to the expectations of the titles: dark and gloomy ambient perfect for the upcoming dark winter months.
Ánd that it's a Name Your Price download, which, after all, is also 'n ander tipe niks'.