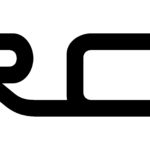 And suddenly, FIVE years after Xerrox Vol. 3, there's the fourth edition of this 'pentalogy'. That it took five years is not really surprising perhaps: Carsten Nicolai (Alva Noto) always took his time for this series: 2007, 2009, 2015, 2020. After all: things are only ready when they are ready.

From the very first notes on Volume 4, this feels like coming home – or continuing the journey where it left off in 2015. Nicolai: "Xerrox Vol. 4 is an extension of the Vol. 3. There are similar references, and the initial idea of creating a soundtrack for an imaginary film has remained."

Compared to the first parts of the series, it seems that the journey has taken a somewhat different course. The first editions were inspired by the concept of 'xerroxing' a digital source (as its title already gave away):

"Via the technique of duplication the copy often contains mistakes and glitches that differ from the original. The mutating copy emerges as a new original and thereby provides space for development."

While remaining true to the original process and sound, the overall theme has now evolved into "the 'journey' and its metaphorical references – perhaps an inner exploration."

Xerrox Vol. 4 was finished in February, shortly before the worldwide pandemic emerged. It is released in June, when the times have changed for everyone, everywhere. Inevitably, this also means that the emotional impact of this music is different now than it would have been without the COVID-19 crisis.
"In moments of crisis like this, people assess and focus on what's really important, and as an artist you ask yourself whether your work contributes in making sense to the world around."
I don't think Alva Noto needs to worry about his work making sense. In these disrupted and often emotional times, this music is reassuring – but at the same time it "questions all norms and reassesses values".
Which is always a sign of 'True Art'.
Maybe, when the pentalogy concludes (in 2025?), we can look back and see what we have learned along the way. And hopefully we "emerged from this crisis in a different way, with more solidarity, and the certainty that we are all on the 'same boat'"
Note: the link in the title is an overview of all digital platforms. Physical copies can be obtained from Bleep, and Boomkat (as well as more retailers to come in the near future).
ALVA NOTO – XERROX SANS RETOUR
---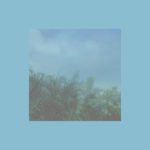 MADELEINE COCOLAS – ITHACA
After living in Melbourne, Seattle, and New York for many years, Madeleine Cocolas returned to her hometown Brisbane, Australia. Ithaca explores the 'complex and varied emotions' she felt upon returning home.

Ithaca is the name for the neighborhood she lives in (though she explicitly acknowledges "the Jagera and Turrbal people as the first inhabitants and the traditional custodians of the lands where I live.")

The post-classical aspects of her compositions merge perfectly with the more abstract soundscapes: there is always a melody to hold on to.

Madeleine Cocolas "calls on the pulsing rhythmic phases of Maggi Payne and Laurie Spiegel and settles them in alongside piano ladened harmonic landscapes that bring to mind Harold Budd's more reflective moments."

Payne, Spiegel, Budd … need I say more?
---