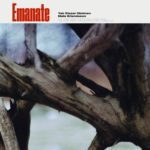 YAIR ELAZAR GLOTMAN & MAS ERLANDSSON – EMANATE
Yair Elazar Glotman's name suddenly pops up in unexpected combinations. Recently with the soundtrack for Last and First Man on Deutsche Grammophon – a soundtrack album as a co-composer with the late Jóhann Jóhannson.
'Unexpected' may not be the right word for thís particular collaboration with Mats Erlandsson, since both have been working together since 2015 and released Negative Chambers on the Miasmah label in 2017.
On Emanate they "continue to explore their ideas of a 'displaced sound' – combining electronic and acoustic sound sources […] to create music that sounds neither clearly electronic or acoustic, existing instead in some in-between space."

Their work (Emanate consists of four pieces and four interludes) should be listened as one 'long-form' composition, a statement that fits in the 'slow living' movement that is a reaction to the current age of "instant gratification and a continuous flood of competing interests."
At the same time, the music does nót fit in with the 'New Age' genre or the "endless soporific 'chilled; music playlists", because of its darkness, its "regular sense that it's slipping inexorably elsewhere."
In their own words, Emanate is closer to Hildur Gudnadottir's Chernobyl score, or Jóhann Jóhannsson's The Miner's Hymns. For me personally, Mica Levi's soundtrack for Under The Skin also came to mind.
Enough comparisons to demonstrate that this is an impressive (but not easy to categorize) work.

The recording has the intense atmosphere of a live performance: the electronics subtly merge with the ensemble formed by Hilary Jeffery (trombone), Lucy Railton (cello), Liam Byrne (viola da gamba), Simon Goff (violin), Viktor Orri Arnarson (viola), Sara Fors (vocals), Maria W. Horn (organ), and Glotman himself playing double bass.

"Step back a moment from the modern media coalface, allow yourself the time and space to be immersed in its currents and depths"
YAIR ELAZAR GLOTMAN & MATS ERLANDSSON – PROCESSION
---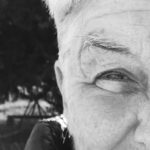 FRANCIS M. GRI – BOKE
In 2013, someone very close to Francis M. Gri was diagnosed with what he calls the memory disease. In the years that followed he witnessed every successive phase of this disorder. This sad process to witness made him "decide to record this album to find a sort of relief in my soul and to make people aware about this painful disease."

Boke is a Japanese word for 'saying blur and mental confusion', for slowly 'fading'. The titles of these tracks (that are each exactly 10:07 long for some reason) also describe this process:
Loneliness – Lost – Void – Disappearing.

"Each track is a degenerative phase of this malady that in 2020 has no cure and is becoming every day more widespread."

Consequently this is not meant to be a 'happy' album – far from that. But still, there is also some kind of consolation and acquiescence that can be heard in these sounds – in all sadness they are still a pleasure to listen to.
In this, Francis M. Gri chooses quite a different approach than The Caretaker did on his confronting Everywhere At The End Of Time, which deals with the same subject.

"We are the sum of our days spent and without memories we go back to being a blank page."

Boke is released on the Krysalisound label as CD as well as a digital download.
---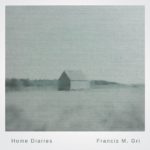 Shortly after releasing Boke, Francis M. Gri also contributed # 15 in Whitelabrecs Home Diaries series. Every edition of this (fast-growing) series is the creative result of a musician in lockdown. This one is perhaps especially appropriate because Gri lives in Milan, Lombardy – "the region with the most Covid-19 infections in Italy" – so the lockdown restrictions may have been more severe than in other parts of the world.

In a more positive view on the situation, Francis M. Gri describes the pleasant aspects of the situation: "We have food, a smart-working job, a warm and cozy home and we were very lucky to be safe and to have the chance to live quite normally. We just have to stay at home, slow down, spend more time with the family and reconnect with the little things."

And this is exactly what the five parts of Stanze e Distanze (Rooms and Distances) convey: a quiet, peaceful, introspective mood. The joy of rediscovering the relatively simple, intimate things of everyday life.

"… Never as in this period, have the rooms had such a resonance full of sounds, noises and silences…"