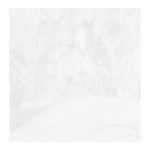 Maria W. Horn is a composer from Sweden, 'interested in the manipulation of time and space through sonic extremes". In 2018 she released her debut (solo) album Kontrapoetik. The follow-up album Epistasis (originally a term used in genetics but now also used in different contexts) confirms her status as a composer that "explores radical approached to composition that combines avant-garde methods with electronic means."

The four compositions on Epistasis are performed by an ensemble featuring (2) violins, viola, (2) cellos, (2) electric guitars, and (2) organs – as well as a computer-controlled upright Disklavier piano. It can be classified as 'modern classical', but it has more depth (and requires more attention) than the average 'soundtrack-ready' music that is often also classified as such. Without becoming 'unlistenable avant-garde', by the way: it is a true pleasure immersing yourself in the works that get their "influences ranging from black metal to minimal music, through state-of-the-art technology."

The included pieces are quite different in nature: Interlocked Cycles (the opening and closing track, originally written for synchronized multichannel sound and lights), presents the bright-sounding piano score of the Disklavier piano in direct conversation with an electronic counterpart generated by a "Supercollider framework using modulation synthesis."
The title track Epistasis that follows is a stunning combination of the sound of an eight-voice double string quartet versus the guitar parts "inspired by the sound and harmonic structures of early nineties doom and black metal music".
Almost the opposite of that particular soundworld is Konvektion, performed by two organists (on the same instrument) – a piece that is clearly inspired by Arvo Pärt's 'tintinnabuli' compositional technique. In this piece, the individual breath of the two performers defines the duration of the "four-note chords articulated as dyads"; "The alternating breathing cycles of the performers slowly move the piece forward at a glacial pace."

Based on her work on this album, we can safely say that Maria W. Horn is a present-day composer that does not 'follow' rules but 'defines' them. Which is definitely something needed these days.
---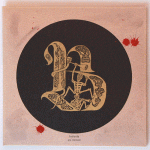 Ars Moriendi (the art of dying well) is a somewhat different release on the Time Released Sound label, which usually releases ambient or strongly ambient-related music. But not exclusively: the label focuses "primarily on classically infused and folk-based ambient and electroacoustic sounds" and the music of Bastarda perfectly fits this description. The Warsaw-based trio (Paweł Szamburski – clarinet, Tomasz Pokrzywiński – cello, Michał Górczyński – contrabass clarinet) performs new and original interpretations of medieval and early music.

"Ars Moriendi is a mysteriously minimalist take on certain liturgical compositions and their composers from the medieval ages. The passing of medieval and early modern Christians was constantly accompanied by music, from their dying moments to the last rites over their graves. Bastarda transfigures this ancient musical ritual: centuries-old chants are fragmented, and the ever-changing counterpoint of early polyphony implodes into minimalism. What is left, is a twenty-first-century meditation on death."
Bastarda performs this medieval music in a specific ritual order, following the process of dying and mourning. Listeners trained in medieval and early classical music may recognize (fragments of) compositions by Guillaume Dufay, Josquin Deprez, Cristóbal de Morales, and Constanzo Festa. (And the lesser trained will no doubt recognize the main theme from The Shining in the Dies Irae Dies Illa).
But with the subtle and mournful combination of cello, clarinet, and contrabass clarinet the ten tracks feel as if they were written to be performed together in this sequence. The subtle arrangements are respectful to the early sources of this music but at the same time have a contemporary, almost jazzy, 'feel'.

As is usual for Time Released Sound releases, there are different physical editions (all three vinyl, by the way). There's the Deluxe box set edition, which is the only one still available since the Vintage Jacket edition and the Kraft Jacket edition are already sold out. Luckily, there's also the digital download Bandcamp version. but then you'll have to do without the carefully hand-crafted package.
---