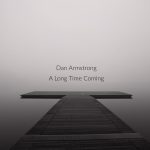 Originally a producer for artists as diverse as UB40 and (Rose Royce's) Gwen Dickey, Dan Armstrong obviously knows how to produce his own album. Its sound is impressive!
On his first solo album, Armstrong creates a wide-scale cinematic sound using 'sounds from the synths of the 70's through to the latest modern-day equipment'.
Each track represents a waveform: Alpha, Beta, Gamma, Delta, Epsilon and Zeta Wave.

"I'm a synth nerd", he claims. But this does not mean Armstrong creates music that only interesting for the one making, as is sometimes the case with 'synth-nerds'.

Drawing his inspiration from artists like Future Sound Of London, Global Communication, Biosphere, Aphex Twin, William Orbit (and many more… though to my surprise Vangelis is not mentioned in this list) Armstrong's music will appeal to a large audience.
If they find it, of course. I hope they do.
---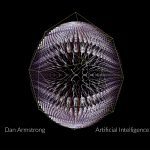 Some nine months after his A Long Time Coming Dan Armstrong gives birth to his second release. Artificial Intelligence is even more synth-oriented and spacey than his debut.

There are no liner notes, so you'll have to take the context from the track titles: Negentropy (a measure of distance to normality, as used by Schrödinger), Actualisation, Hexadecimal Data, Immersion, Source Code and of course Artificial Intelligence.
Six long, floating, unhurried tracks from which melodies, beats, and sequencer loops slowly emerge.
With these loops, the music has an obvious reference to the minimalist synth explorations from the 90's – Armstrong's inspirational source (see above) can clearly be heard in this music. That doesn't mean the sound is intentionally 'retro' by the way: this is a fresh re-invention of the synth genre and lifts it up to current production standards.
---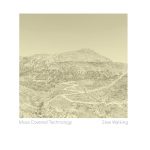 MOSS COVERED TECHNOLOGY – SLOW WALKING
Moss Covered Technology. Isn't that a marvelous name? And it's an apt description of the music too, as is the title Slow Walking.

Greig Baird has released previous albums on illustrious labels like Eilean Rec, Fluid Audio and Hibernate. Slow Walking is released on Polar Seas Recordings, who released it as a vinyl album and/or a digital download (no CD).
An album full of lush, warm sounds – it seems even a label with their name referring to polar seas shows signs of global warming.
Slow Walking is pure ambient – in the 'classic' definition of the genre.