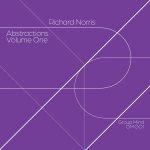 Although this is only his second solo album (and the first in an upcoming series of 'warm, contemplative ambient/deep listening albums'), Richard Norris is not exactly new to the scene.
The British producer/musician/DJ was part of Psychic TV, was a founding member of The Grid (with Dave Ball), made an album with Robert Fripp – and that's not all. He also worked as a producer and engineer with artists like Bryan Ferry, Marc Almond, Joe Strummer and The Pet Shop Boys.
That's an impressive lot of 'pop' history of course, but there's also an ambient side to his work which he displays with the release of this album, the very first release on Group Mind Records.
'I've recently moved back to the city, and needed a reflective, meditative musical space,' he says. 'I've been increasingly drawn almost exclusively to ambient and drone music for listening pleasure. I've been working on it my studio non-stop for many months. It's partly an aesthetic choice, but also a deeply felt inner need.
Ambient music is my soul music.'
Group Mind, by the way, is also the name of a new monthly ambient, experimental and deep listening club night at SuperMax, Kings Cross, London for which Richard Norris is one of the resident DJ's. So when in London, you may want to check this out.
Abstractions Volume One opens with three shorter tracks (around 5 minutes) that are 'classic' ambient, before diving into the deep with Murmuration (15 minutes) and Confluence 2 (20 minutes). Floating (analogue?) synth pads, unhurried atmospheres that are best consumed in a relaxed state (or, if not yet relaxed, will definitely help you to reach that state). It's easy to hear Richard Norris' experience in the way he creates this warm, timeless and immersive ambient 'soul music'.
---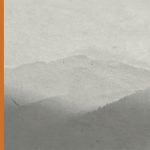 JENS PAULY – VIHNE  
Jens Pauly is an artist from Cologne, Germany, with a background in punk and metal music and synth-based solo work as Ghostrider. But for his solo work, he chooses a more contemplative approach: 'an electro-acoustic sound which is both sparse and engulfing yet at the same time warm and melancholic.'
This is his second solo album under his own name (following up r/f from 2017). 'Vihne is the soundtrack to a search between flickering lights and a cloudy sky, between emptiness and being alive'.
'The music flows and feels weightless, as passages of guitars, piano, sine wave and cassette dictaphone recordings softly collide into a dreamy collage.'
---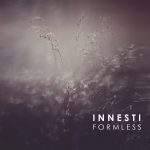 Formless is the second album by Illinois-based Innesti (R. Chris Fraley).
His albums are self-released – but that definitely does nót mean they don't deserve your full attention!
On the eight 'hazy, dream-like soundscapes created with field recordings, organic synthesis, hidden spaces and long-lost letters', Innesti leaves track enough time to develop and become 'formless, spacious, and ethereal' – resulting in a very relaxing spacious atmosphere.
Based on this album, I'm sure we will hear much more from Innesti in the future – with or without a label.