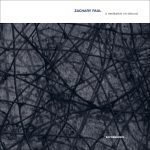 Zachary Paul is a Los Angeles-based violinist and composer "interested in perception, the transportive nature of long durations, and trance states. His work explores the contrasts between stasis and movement and questions the possibility of depicting both synchronously."
This is important background information when listening to Zachary Paul's debut album for Touch because it describes exactly what he does.
A Meditation on Discord presents two live recordings, 32-minute Premonition and 12 minute Slow Ascent, both fully improvised on his violin, an assortment of pedals and looped vocals.
The third track, A Person With Feelings, is a score for a short abstract film that is yet to be released.
Apart from Stasis and Movement there is another duality in this music: it is tense and relaxing at the same time. 'Tense' especially in the high frequencies at the conclusion of Premonition. And more relaxing in Slow Ascent, which was an 'inverted guided group meditation' at the event celebrating the release of Yann Novak's second album.
Compared to these two live performance recordings, A Person With Feelings is a lot more subdued, reflecting 'the arc of the film and showcasing the textural range of my instrument'.
---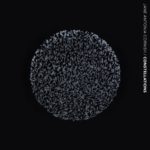 I completely missed this one when it was released mid-2018. But thanks to Dave Michuda of Low Light Mixes I was able to catch up on this beautiful release of 'the first female in history to win a British Academy Award (BAFTA).'
Jane Antonia Cornish grew up in England but now lives in New York City. She has quite a few scores on her name, apart from her four solo albums. (Seems I have some catching up to do).
Constellations easily stands up to the works by – let's say – Max Richter or Johann Johannsson and will definitely appeal to the same audience. Quiet, subtle and emotional string arrangements, in a subtly restrained performance that will only leave those with a heart of stone untouched.
---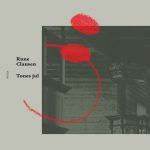 Rune Clausen was active under different names, but this is his debut album for the Forwind label. His inspiration comes from bands like the Smiths and the Cure, as well as from artists like David Lynch, Harold Budd and Biosphere. You'll probably guess that the latter influences are the main ingredient here.

Tones Jul is influenced by 'Norwegian folk music' and 'the rough and dark fates of 19th-century people'. To get the sound that he wanted for this album, Rune turned to 'a cheap sampler, dying tech, a bass guitar and an old out of time analogue synth – to make it dirty and primitive like early 90s black metal.'
You should read that as a production note because apart from these starting points for the recording technique these subtle soundscapes have little to do with black metal. In fact, the conscious use of 'off-tech' results in a very detailed sound palette.
A sound palette reflecting the mysteries and impenetrability of the Norwegian forests, where creatures lurk that you probably prefer not to encounter (in Barnsnød, especially).
"The final track is called "500 years later" (500 År Senere) and the idea is that when I'm gone, the landscape I know and love will remain and the same species of birds will continue to sing without me."