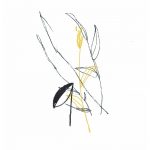 The Dauw cassette label has a strong and consistent conceptual view, for their artwork (each release features the beautiful, light artwork of Femke Strijbos) as well as for the music they represent. They are also not very selfish: on their bandcamp page they suggest you buy the music straight from the artist page to support the artist directly!
The music of Benoît Pioulard perfectly fits this label. Slow Spark, Soft Spoke was originally released in 2017 on cassette, but sold out quickly on pre-order alone.
That's the trouble with sympathetic DIY handmade label releases: this Extended Edition vinyl repress with two extra previously unreleased tracks (With this, I disappear and Athanasy, 1993)… sold out quickly too.
So now there's only the digital edition left. Which should be no real problem since the music is equally beautiful regardless of the medium: beautiful, unhurried, lo-fi minimalism created with guitar, bass, voice, tape and some field recordings from Iceland and France.
---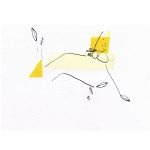 JOSH MASON – L+
Josh Mason's recent release on the same label is a perfect companion to Benoît Pioulard's, and demonstrates the Dauw label's conceptual consistency.
The notes accompanying this release are somewhat enigmatic, as are the album and track titles:
"L+ is a full circle. A dusting off of epidemiological ideas previously (and haphazardly) explored as a younger person. A cleaning out of the proverbial closet. Wisdom from a t-shirt."
But the music – "derived from a variety of tools and various processing environments, both analog and digital, examining themes of family, community, mental health and location. feels very personal and intimate" – feels very personal.
Ehhh… I díd mention that the cassette release edition (100 copies) are sold out, did I?
---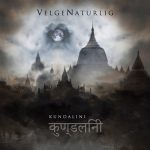 I do not know what the meaning of Velgenaturlig possibly could be. I only know that it is the alias of the Portuguese sound sculptor Ivo Santos, who has released music since 2003 on various labels.
The meaning of Kundalini is easier to find: the Sanskrit word refers to 'a form of primal energy (or shakti) said to be located at the base of the spine'. An energy that can be 'awakened' through various methods,which reportedly can result in 'a distinct feeling of electric current running along the spine.'
Velgenaturlig attempts to awaken this energy by 'creating vast musical landscapes to traverse within the minds eye'.
The album's 75 minutes playing time (in twelve tracks) create a meditative moment of rest and introspection, weaving "an infinite pathway between the light and the dark", best played in one uninterrupted sequence.