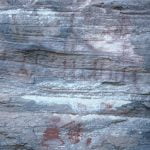 The church organ, the most majestic of keyboard instruments and the instrument with 'the greatest frequency range of any acoustic instrument' has recently gained some extra (and deserved) attention in experimental and drone music. Detached from its usual association with classical and/or devotional music the instrument opens up a completely new sonic world.
"There is no 'correct' way to play the organ. Of course, there are strong and long traditions of how it should be played and by whom, but in the realm of time these strictures count for nothing."
Unlike many other instruments/performances, the sound of a church organ opens up a unique world, too: the characteristics of the organ strongly depend on the skill of its builders ánd on the acoustic properties of its location.
Semper Liber ('always free') is a very special project dedicated to the sound of the church organ – 'the Emperor of Instruments'.
The Eternal Chord is a series of live concerts that grew out of the Spire Project, based on an idea by Mike Harding who was fascinated by this instrument but also was frustrated that during church services the "the organ players clearly never pushed the instrument to its limits."
Ever since 2009, various duo's have performed on different locations: Hildur Gudnadottir, Claire M. Singer, Anna Von Hausswolff, Marcus Davidson, Mike Harding, Charles Matthews and Maia Ustad.
Some of the recordings of their explorations / performances can be found on the Eternal Chord Live page, or on this Bandcamp page. Semper Liber, however, is not simply a performance recording.
Mike Harding has drawn material from the different recordings and mixed them into four long tracks that are meant to be played as one continuing piece. It's impossible to distinguish who is exactly playing when. But all performers definitely share a single goal: 'to explore the sonics of the mighty organ in all its thundering glory.'
You may have to set aside some of your preconceptions of 'church organ music' if your first association with the instrument is a church service or Bach. But I know you can, otherwise you probably wouldn't be here and read this.
The reward: an incredible journey into an almost otherworldly sonic space… provided of course you can play this on a decent sound system and on an appropriate volume (there's a warning in the liner notes about the extremely low bass frequencies that may cause distortion, especially in the last track).
And even then, I guess that even the best sound system cannot live up to the real  'live' sound of a church organ in its own reverberating environment. After listening to Semper Liber, I really hope that this series of live performances will be continued in the future.
---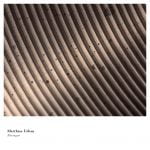 MATTHIAS URBAN – PASSAGEN 
The Experimedia label celebrates its welcome relaunch with two releases: Pascal Savy's Dislocations  (more on this later) and Matthias Urban's Passagen. Two impressive releases that immediately put the label back on track.
Matthias Urban, born 1986 in Austria, 'primarily explores the fusion of analog and digital processing techniques'.
On first listen, the six Studies on Passagen may sound like they were electronically generated. It is a surprise to learn that they are not: they were created using resonating cymbals.
But not entirely without electronics, obviously:
"Small springs with magnets were affixed to the outside of a cymbal, while an electromagnet placed nearby induced oscillations in the metal. Urban would then introduce rhythmic frequency patterns using [self-developed] software to "play" these compositions. By manipulating frequency, amplitude, angle, and distance of the electromagnet, he found himself in control of a uniquely focused and expressive instrument. Even though he was limited to a single tonal pitch, by focusing on the generation of overtones, loudness, and silence, he was able to construct an endlessly fascinating and focused body of sound works that are refreshingly void of pretense."
This may sound like a somewhat academic approach, but the resulting sounds are pure immersive joy: like a warm, cleansing sound-bath.