---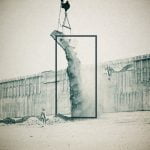 Harry Towell's Whitelabrecs label is steadily building on a massive collection of limited 'vinyl-effect' CDR-releases. New titles come in almost quicker than I can listen, so this release by Floor Overhead is not the latest in the series. Keep an eye on the label page if you're interested in the physical editions: they are limited to 50 copies only. The digital versions remain available after they sell out of course.
Floor Overhead is guitarist Andrew Farwell from Brooklyn, USA. Combining his guitar loops with some post-production, he celebrates the 'quiet, happy accidents' from his recordings, 'refusing the temptation to alter accident-prone inputs and superimpose the 'shoulds' of creation.'

As a result of this approach, the (five) tracks sound spontaneous and natural, reflecting some of the ideas of early pioneers like Steve Reich and Robert Fripp/Brian Eno and 'industry heavyweights' such as William Basinski and Fennesz.
---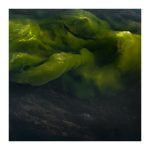 Dunk Murphy (Dublin, Ireland) has composed music for over 15 years. Starting as a classically trained pianist and guitarist but moving on to gain extensive knowledge about synthesizers, studio equipment and recording. Studied Masters in Music Technology (specialising on digital generative composition), composed for various film projects and recorded and performed as Sunken Foal and as a member of Ambulance and Natural History Museum.
And still – this is the first time I hear his name… It seems I missed something along the way…??
Minced Oath is his new moniker, and Supersede the first album under this name. The liner notes expose a long list of the equipment he used in creating this album, but that does not mean this album is overproduced or overwrought. On the contrary: it was recorded in just two weeks in July, each track improvised on the spot, recorded directly to two-track without further edits or post-processing. Recorded in July, released in August – no hesitation needed.
"Sometimes serene, sometimes malevolent, Supersede weaves through dense sonic peaks and troughs where the hum of electricity meets the texture of organic matter."
The use of analogue synths and vintage outboard effects means these 15 pieces (71 minutes) have a kind of  'retro' sound. But the music itself is far from 'retro': it is a unique blend from an artist that knows his tools and has a clear vision of what he wants to create with them.
---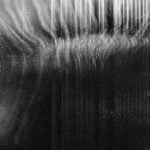 Given the title, it seems appropriate to publish this recommendation somewhat ahead of the release of this album, which is scheduled for september, 29.
A Forward Facing Review is a short EP (vinyl and digital) presenting a 20 minute soundscape in two parts. For this piece, Rumsch used various acoustic and electronic keyboard instruments (piano, fender rhodes, synths) to creat the sounds that he later manipulated and edited into this soundscape.
Part 1 opens with a floating synth drone, slowly introducing other sound elements before building to a surprising climax around six minutes.
"An oscillating entity emerges, whose elements respond to each other."
Part II "is more minimalistic: a sonic composition which rests in itself. Thus development emerges through a gradual modulation of a few parameters."
Philipp Rumsch (from Leipzig, Germany) has studied piano both in classical and popular music as well as composition. Apart from that he also studied jazz piano and Music Performance and specialized in composition and sound design/music production. In this solo project he uses his broad experience to focus on electro-acoustic music inspired by Morton Feldman, Eliane Radigue as well as William Basinski, Tim Hecker, Brian Eno and alikes.
Apart from this he also performs with the Philipp Rumsch Ensemble – 12 musicians playing improvised as well as composed ambient, minimal and pop music in an orchestral setting. Denovali will release a full album of this ensemble early next year – but I assume it'll sound different from this EP.
PHILIPP RUMSCH – PART 2 (Excerpt)