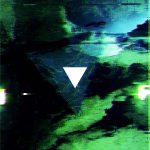 ATOM TM – TEXTUREN II
Uwe Schmidt, alias Atom™ (not to mention the hundreds of different aliases he operates under) releases the second of the Texturen (Textures) series. At least I hope it's gonna be a series, because Texturen I was a great work, and Texturen II is as good – if not even better.
This second part of Atom™'s "minimalist, ambient magnum opus, airdrops you into a void of undulating sonic modulation with nothing but the dream of silent huskies for company".  The "maestro of harnessing non-repetitive repetition takes that to a psychedelic extreme, constructing a smooth, digital crystal within the stereo field".
With a relatively simple setup (using only a Roland D-50 and a Quantec Yardstick), Schmidt proves again that he's a true wizard of sound.
The piece starts with a drone based on sub-low frequencies so thick that you can almost lie down on it (so be sure to listen on a set with some serious speakers!), a minimalist drone with subtle shifting patterns to concentrate upon. Later in the piece (from around 22 minutes) the music breaks away from the drone and modulates into different textures, some of them humming – and pulsating – like large industrial machines. Before closing, the low frequencies almost make your ears feel like in an aeroplane rapidly descending. And then, at 54 minutes, it suddenly stops. Too soon.
It is hard to believe that this soundscape is created by the same guy that released the unforgettable albums of Senor Coconut, but it is…. you simply cannot underestimate the genius of Uwe Schmidt.


---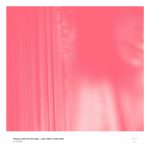 PINKCOURTESYPHONE & GWYNETH WENTINK – ELISION
I only recently found out about this album, which was released in january of this year. Which means that – no surprise – the physical edition has sold out by now. I still want to mention it because the digital version remains available, ánd because of the rather unusual combination of ambient drones and harp.
Richard 'Pinkcourtesyphone' Chartier teams up with Dutch harpist Gwyneth Wentink for this EP-length (19 minutes) piece called Elision. Wentink is an internationally acclaimed harpist, who performed audio-visual versions of Terry Riley's In C and Simeon Ten Holt's Canto Ostinato (one of the greatest and most performed Dutch modern classical/minimal compositions) – among many other activities.
Elision means 'the omission of an unstressed vowel or syllable in a verse to achieve a uniform metrical pattern', so this particular piece is not only about what is played, but also about what is left out. Her harp sounds different – sharper? brighter? – than usual, because she is playing a triple harp: a replica of a harp from around 1600 made of 3 rows of strings instead of the commong single row.
Her (improvisation) is craftfully manipulated and merged with Pinkcourtesy's drones 'under and over a hazy sonic shroud of worn romance and phobophobia."
---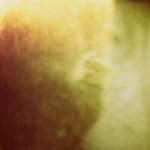 CHIHEI HATAKEYAMA & COREY FULLER – EUPHOTIC
More minimal drones from the prolific Chihei Hatakeyama, this time in collaboration with Corey Fuller (one half of Illuha).
Fuller plays pipe organ on three of the four tracks, and an analog MS20 synth on the fourth. His droes are wrapped in Chihei's soft guitar drones and together they weave a very – very – relaxing sonic blanket.
Euphotic, by the way, refers to 'the uppermost layer of a body of water that receives sufficient light for photosynthesis and the growth of green plants.'
---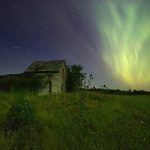 HAKOBUNE – APSIDAL MOTION
Also released on Chihei Hatakeyama's White Paddy Mountain label is Apsidal Motion: Hakobune's latest title in his extensive discography.
It is a single 42 minute minimalist drone, 'inspired from such beauty of a starlit sky of Nigata (country side of Japan)', created (as usual) with electric guitar sounds transformed to unrecognisable floating drones.
There's not much happening, but that is intentional: the music intends to pull the listener 'into some sort of long dreamtime'.
Physical orders also include a bonus CDR with a 21 minute liveset from Nishiwaki.