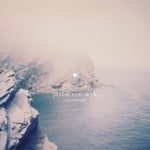 JASON VAN WYK – ATTACHMENT
From Cape Town, South Africa, comes Jason van Wyk. This is his second solo album, and Eilean Records' first venture in the modern classical scene.
Van Wyk's main instrument is the piano, but not exclusively: he also adds synth and electronics on beautiful floating ambient in the second half of the album, in tracks like Found, Evanesce and Outset.
"An immersion in the deepness of the elements, near from the oceans and the breath of the air, a fragile and delicate release with some strong ambient colors."

It's a very intimate recording, partly because of the compositions but also because of the way it was recorded: including the tiniest details and vibrations from the inside of the piano. Mastered by Ian Hawgood. 
---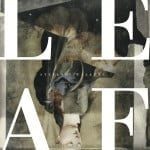 STEFANO GUZZETTI – LEAF
…who also did the mastering job for Leaf, the new album from Stefano Guzzetti on Home Normal.
Thirteen compositions for piano and different ensembles (violin, viola, cello, double bass, clarinet, with piano, glockenspiel, field recordings and sine waves performed by Stefano Guzzetti) dedicated to 'one of the most common things we can find in everyday's life":  a leaf.
Like a leaf in the various seasons, these pieces each have different moods: from lively and joyful to melancholic and sad.

---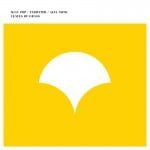 IGGY POP, TARWATER & ALVA NOTO – LEAVES OF GRASS
If you immediately associate the name Iggy Pop with I wanna Be Your Dog or the explosive Lust for Life period, you may have to re-group after listening to this  22 minute mini-album. On each of the spoken word tracks Iggy Pop recites a poem by American wordsmith Walt Whitman (1819-1892), and James 'Iggy' Osterberg has the perfect voice for the declamations of Walt Whitman's poetry.

"I think (Walt Whitman) had something like Elvis. Like Elvis ahead of his time, one of the first manic American populists. His poetry is always about motion and rushing ahead, and crazy love and blood pushing through the body. He would have been the perfect gangster rapper. "
The background score for the recitals is created by none less than Alva Noto (Carsten Nicolai) and Tarwater (Bernd Jestram and Ronald Lippok), to stunning effect. However, it is not easy to distinct who did what exactly musically. Do they play together, collaborating on the tracks, or do they separately perform on different tracks? I don't know… But in fact it doesn't matter, since the overall result is organic and fits together perfectly.
This is a vinyl-only release, with no digital counterpart planned. So: when it's gone it's gone.
IGGY POP/TARWATER/ALVA NOTO – OUT OF THE ROLLING OCEANS THE CROWD
---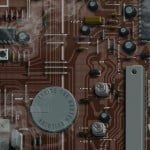 INSIDE THE BAXTER BUILDING – SELDOM SOMBER
A gloomy atmosphere, unearthly jazzy horn arrangements over electronic soundscapes. Inside the Baxter Building is clearly not your average jazzclub outfit – although they would perfectly fit a Twin Peaks setting.
Their Seldom Somber debut is a stunning release of 'real-time electronic music': improvised music that was recorded live in the studio.
Simon Petermann (trombone, electronics), Samuel Würgler (trumpet, electronics) and Fabian Gutscher (electronics) manipulate the sounds of their instruments  'to create a rich palette of sounds with which they lead the listener into unexpected soundscapes'.
The title track also includes a spoken word poem, directly linking their music to the Krautrock tradition.
Inside the Baxter Building manages to break through stereotypes of the electro-acoustic genre…"and to keep their music lively and mobile, which in electronic music is a rarity".
And – in case you didn't know: The Baxter Building is a fictitious 35-story office building appearing in American comic books published by Marvel Comics.
INSIDE THE BAXTER BUILDING – DON'T KILL IT BEFORE IT'S DEAD
---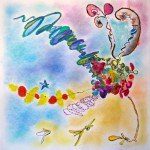 ALEX LUCAS & OLAN MILL – TRAMUNTANA
Olan Mill (Alex Smalley) has released a steady flow of albums since 2010 on labels like Serein, Preservation, Facture and Hibernate. Alex Lucas is a less familiar name to me, and there is not much information about him (?) on the internet. 
Both have worked together on this album in 2012, when the tracks for this album were recorded by Bruno Sanfilippo.
It's not clear who does what exactly, but I assume Alex Lucas provided most of the piano playing, while Alex Smalley provided the electronic embedding. But of course they could also each have done both. Stylistically the compositions are somewhere between Nils Frahm and Philip Glass, but with more emphasis on the electronics, that is as prominent as the piano, so not just there for its enhancement.