VARIOUS ARTISTS – INTO THE WHITE
Dronarivm kicks off the new year with an impressive 21-track (almost 2 hours) sampler, offered as a free (or better: name your price) download!
One short look at the contributors and you know you're in for something good.
I won't begin to mention anyone since I would have to include them all – so just check the Bandcamp link for more details.
I am not entirely sure, but as far as I know all tracks are previously unreleased works. Together, they are a perfect overview of what contemporary ambient music – and, more specifically, the Dronarivm label – has to offer.
So why wait?
---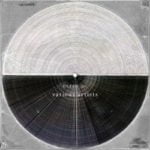 VARIOUS ARTISTS – EILEAN RECORDS 2015
Eilean Records ended 2015 (or started 2016 if you wish) by looking back at the year and presenting this compilation of tracks by artists that were involved with the label in 2015.
But again: all 17 tracks (72 minutes) are previously unreleased!
The limited metal box edition is sold out now, but the beautiful music of the download is exactly the same, fortunately.
The collection includes some less familiar artists, among names like Bill Seaman, James Murray, Ruhe, Lee Chapman and Dag Rosenqvist.

---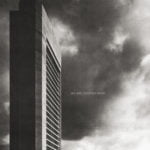 VARIOUS ARTISTS – WE ARE INVISIBLE NOW (Volume 1 + Volume 2)
Not one, but two separate collections, from a series that started earlier in 2015: Volume 1 was released in March, Volume 2 followed in December (and Volume 3 will follow somewhere in 2016).
We Are Invisible Now is  'a project about absence, memory, silence, seeing without being seen, reconciliation, resolution, stasis, kites, aeroplanes, the last cup of coffee of an entire life, sleep and descent'.
It's a 'no-profit' series: no money is involved and all music is contributed ánd offered for free. An interesting way to discover new artists: the collection involves relatively few familiar names – most of the contributors were hitherto unknown or 'invisible'.
---