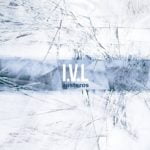 INNER VISION LABORATORY – AUSTEROS
The third release by this ambient project of Karol Skrzypiec presents deep, dark and ominous sounds. It could be called dark ambient – but it's completely free from the ritualistic brouhaha often present on 'dark ambient' releases.
Inner Vision Laboratory "unites sounds from the surrounding reality […] torn alive from random, lost radio broadcasts, the cacophony of everyday life, or unspecified ether."
It's not exactly a bright and happy surrounding reality, it seems… more like a post-apocalyptic vision – but the dark suspense is frightening and beautiful at the same time.
---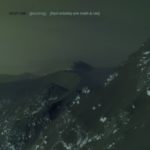 STROM NOIR – GLACIOLOGY
From Slovakia comes Emil Mat'ko, more familiar as Strom Noir. The four tracks on this album cover the glacial territory that ambient music is so often associated with. Not because the music is 'cold' (often the opposite), but because it paints desolate landscapes.
So does Strom Noir in these "static drones that resemble a snowy picture. They unravel very slowly and subtly into one another."
 The "four songs about Snow and Ice" are completed with an additional 20 minute bonus track, "Niekedy Sa Vracajú", which originally appeared in a shorter 16 minute version on the "Tanec Rusaliek" cassette release (still available digitally too)
---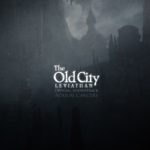 ATRIUM CARCERI – THE OLD CITY (OST)
There's a close relation to ambient music and  movie and games soundtracks. It's not hard to see why: ambient soundscapes are all about creating moods and atmospheres.
The "soothing string like atmospheres, distorted drones and brooding atmospheres" of these 15 tracks were created for the 'narrative philosphical' game called "The Old City: Leviathan" – where "the player is put in the shoes of a sewer dwelling isolationist in a decaying city from a civilization long past."
Now this probably appeals to a lot of ambient music devotees, but even if you're not a sewer dwelling isolationist this beautiful and melancholic soundtrack could still very well appeal to you!

---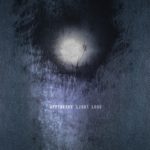 OFFTHESKY – LIGHT LOSS
The beginning of spring may not be the right season for listening to this new OfftheSky (Jason Corder) album "describing a change of seasons – from fall into winter when the sun hangs low and the day's shy light dominates. It describes the heavy mood and psychological affect that comes with this seasonal evolution and the changing tide of friendship and love alike that occurs through this seasonal shift".
On the other hand, every seasonal changes has its similar disturbances and it's not just 'darkness' creeping in on this album: there's still enough light to cling on to. From the rather indeterminate and abstract beginning "lighter melodic sounds are coupled with darker atonal noise moments to create a rich dynamic hue."
It's interesting to pair listening to "Light Loss" to Corder's recent Juxta Phona project: the two albums relate to each other as night to day.
Or better: as Fall to Spring.

---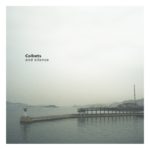 COLBETS – AND SILENCE
Japanese duo Saitoh Tomohiro and Kari Takemoto release their fifth studio album, full of "silent music of resounds, time sleeps and warm air."
Five atmospheric tracks take their time to evolve around the Takemoto's guitar sounds, Tomohiro's synth and trumpet playing, with guest appearance of cello player James Bryan Parks. The physical edition is extremely limited to 50 (as usual on the Twice Removed Records label).