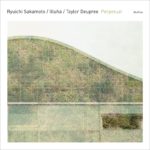 RYUICHI SAKAMOTO, ILLUHA, TAYLOR DEUPREE – PERPETUAL
When you listen to this improvised set for piano, guitar, pump organ and synthesizer, it is hard to believe that these four musicians never played together before.
Ryuichi Sakamoto, Taylor Deupree and Illuha (Corey Fuller and Tomoyoshi Dale) only met each other just a couple of days earlier, on the occasion of Ryuichi Sakamoto's "Forest Symphony" installation celebrating the 10 year anniversary of the Yamaguchi Center for Arts and Media.
"'Perpetual' is presented in three movements that traverse from soft layers of synthesizer and processed guitar, to open, airy sections of prepared piano and silence, to finally coming to rest in a most hauntingly delicate lullaby of lonely piano, crackling found objects and field recordings and tones suspended like mists."

SAKAMOTO, DEUPREE & ILLUHA – PERPETUAL, MOVEMENT 3
---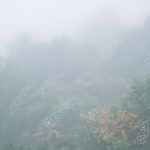 CHIHEI HATAKEYAMA – MIST
If there is one musician capable of creating an aural equivalent of mist, it must be Chihei Hatakeyama.
The music on "Mist" – "inspired from such beauty of fog-like phenomena which reflexts the thin light to fine mist" – has the same comforting isolation a thick layer of mist surrounding you can sometimes have. 
The album's closing track, "Nangoku" was originally created for a 24 channel PA system installation for extra immersion. But for those without a 24-channel home sound system, the stereo version on this album also does a great job!
CHIHEI HATAKEYAMA – SPHERULITE
---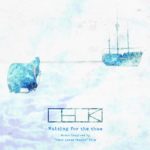 LAUKI – WAITING FOR THE THAW
(Mikel) Lauki is probably a familiar name due to his collaborations with Pleq.
"Waiting for the Thaw" is his third solo album (the first two ( '69º54´S​​-​​135º12´E' and 'GEA' ) are available in digital format only).
It's not only perfectly titled for the time of year – the end of winter- , but it's also an album where Lauki's 'weakness for contemporary classic music, generative art and the aesthetics of the digital error' blend perfectly into a perfect soundtrack.
The music is inspired by the classic Mauritz Stiller film "Herr Arnes Pengar" ("Sir Arne's Treasure", 1919), a Nordic tragedy in which "the frozen atmosphere that envelopes the plot, the scandinavian winter, gets its own role."
That is not just true for the movie but definitely for the soundtrack too!
---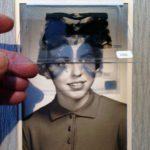 SONMI451 – THE LIMBIC SYSTEM
The 50th release on the Time Released Sound label is a new one from Sonmi451, a.k.a. Bernard Zwijzen.
The limbic system is a complex collection of brain structures, "supporting a variety of functions including adrenaline flow, emotion, behavior, motivation, long-term memory, and olfaction (sense of smell)." On this particular set, the overall emotion are calm, friendly and warm – 'a melodic and crystalline set of electronically treated ambiance'.
And with an omnipresent soft japanese female whisper.
As with most TRS releases, "The Limbic System" comes in two limited editions: the deluxe "Case File" edition (70 copies) and the standard version (150 copies).
SONMI451 – LIMBIC CORTEX
---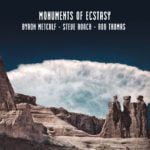 STEVE ROACH, BYRON METCALF & ROB THOMAS – MONUMENTS OF ECSTASY
Combine the synth layers of Steve Roach with the frame, shaman and bass drums of Byron Metcalf and the didgeridoo and percussion of Rob Thomas, and the result is a hypnotic 'tribal ambient' set that is indééd an impressive  'monument of ecstasy'!
"Byron's drums and percussion fuse with Steve's hybrid grooves, array of analog modular, virtual analog synths and mixing enhancements; Rob's serpentine didgeridoo weaves aboriginal textures and otherworldly voices, adding ancient layers to the trio's flows and soundscapes."
[total: 1,079 - today: 2]