In the Shortlist sections, I will mention the albums that I enjoyed listening to, but couldn't find the time (or the right words) for a "full" review for.
Still, I definitely think they deserve your attention, with or without extra words!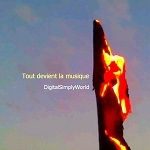 DIGITALSIMPLYWORLD – TOUT DEVIENT LA MUSIQUE
[FREE Download]
"Tout Devient La Musique" ("Everything is Music") offers 81 minutes of highly varied soundscapes "reaching to the ends of classical electronic music, where everything becomes different.".

Digitalsimplyworld combines a lot of different ambient music style variations, presenting a mysterious and adventurous brew of music, anti-music and sound effects. Sometimes alienating (such as the endlessly repeating"Hello" sampled voice in "Un Lieu ou tout devient la musique" ("A Place where everything is music")), sometimes dark and threatening, and sometimes comforting. Although the tracks are offered in stereo, the use of surround sound speakers is heartily recommended.
---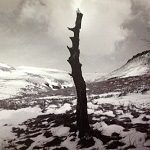 THE ASHES OF PIEMONTE – DATURA NOTES
With this ongoing collaboration project, the duo Wil Bolton and Lee Anthony Norris present their second project, released on Twice Removed as a double CD album featuring four tracks, totalling about 110 minutes!
Both (multi- )instrumentalists combine deep ambience, field recordings, guitar (and whatever more they could possibly use) to create a hazy, imaginative dreamworld.
Titles like "Endless Sleep in the Garden of Dream", "From the Garden of Dreams to the Shores of Cthulthu", "The Colour of Space" and "The Sunken Land" may help set your imagination into the right direction.
---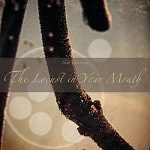 SAM GENOVESE – THE LOCUST IN YOUR MOUTH
"The Locust in your Mouth" – "The Flower in your Throat" – "The Bee in your Eye".… Titles that do not exactly conjure the most comfortable of images.
But don't let this scare you off too much, since there is a lot of beauty to be found in the rich soundscapes that Sam Genovese (composer and producer of electronic music and sound art from San Francisco) presents here.
His music is inspired by the photographs he took and which are presented in the accompanying 24 page booklet. This album can be enjoyed in many different ways:
"This music wants to be played loud. It likes a subwoofer.
This music wants to be played soft and low. It likes headphones and comfy pillows.
This music wants to take you on a journey. It likes the fuzzy images in your mind."
---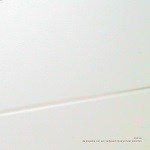 ORPHAX – DE TRAGEDIE VAN EEN LIEDJESSCHRIJVER ZONDER WOORDEN
Orphax is (Amsterdam-based) Sietse van Erve, also label curator of Moving Furniture Records. He has been creating and releasing music (as Orphax) since 2002.
This album features music that was written between 2005 and 2007, a 'period with many transitions in the live of van Erve. It was the end of his student years, the begin of his working years, a period where he struggled with an at that time unknown disease, a period where he was searching for answers to questions he didn't know.' Those were not the easiest years for Sietse, as one may guess from the title (which translates to 'The tragedy of a song writer without words').
The six electronic soundscapes on this album "are dealing with small details in the composition creating an environment that feels comfortable but at the same time grabs you by the throat. The music goes from minimal droning sounds to isolationist soundscapes and experimental ambient moods".
---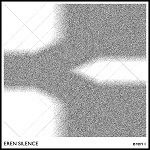 EREN SILENCE – EREN I
[FREE Download]
Not much is known about Eren Silence, other than that this album is released on Textural Records, (as a free download) and consists of three long drone tracks (12 – 15 minutes each) "full of spectral stillness, for a mind transformation".
You may indeed have to have a patient state of mind since the tracks are extremely minimal and hardly evolving – especially the first two tracks. ('A', 'B'). The third track ('C') introduces an interesting, sci-fi like, sound effect which may help you prepare to return to more earthly matters.