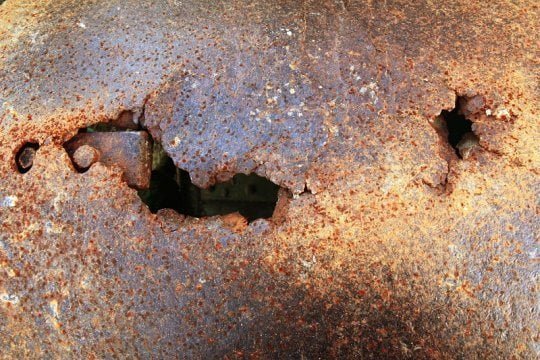 When publishing the mixes for Ambientblog, I have always been looking for a way to 'visualise' the artist credits for the mix.
Most of the fragments and samples used in the mix-collages are almost indistinguishable, yet the interested listener might want to find out about the release details.
This is why most mixes on ambientblog also feature a 'sequence scheme' image which shows the building blocks of that particular mix.
For my most recent mix, "Rust", I decided to try out a different feature: a video version, which is showing the track details at the very moment they are used in the mix.
Although this is a first attempt in visualising a mix, I'm quite proud of the result.
I think it works fine – that is, if you're in the right "ambient" state of mind to enjoy a slow-moving one hour video…
(Funny linguistic coincidence with the Dutch language, by the way: you need some "RUST" to enjoy this in full).
"Rust" – Video Version
or:
go directly to the VIMEO page and play it from there