In the Shortlist sections, I will mention some of the albums that I enjoyed listening to, but couldn't find the time (or the right words) for a "full" review for. Still, I think they deserve your attention: use the links to find more info and hear previews.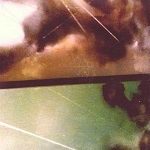 LYKEN – THE TERRESTIAL SEA
"The result of a bio acoustic residency living and working with marine biologists from Aberdeen Universities Lighthouse Field Station in Cromarty, the Black Isle (Scotland). Gathering and utilizing their underwater acoustic research into how environment effects behaviour."
Four track album (iTunes only?), featuring three instrumentals, and one created from eerie and alienating vocal samples ('Scar History'). These tracks may fire your sub-aquatic imagination! My download copy also included an extra track ('Wetland (Hurrel Lyken Mix)') which isn't mentioned in the download tracklist but is definitely worth finding.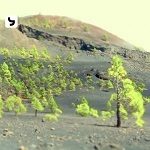 ANDREAS BICK – EOLO
[FREE DOWNLOAD]
"'Eolo' is the Italian name for Aeolus, the ruler of the wind in Greek mythology. On La Palma, trade winds carry a constant stream of clouds over the steep mountains and volcanos of the inland, forcing the clouds into erratic movements."
This Galaverna release has a somewhat unusual format: it consist of a short (4 minute) audio-track and its accompanying video, shot on La Palma, Canary Islands, in 2010. The field recording soundtrack and the time lapse images from the La Palma cloud movements are taken to a completely different dimension by the angelic vocals of Almut Kühne.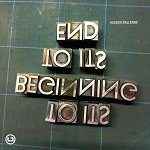 ALESSIO BALLERINI – TO ITS BEGINNING TO ITS END
[FREE DOWNLOAD]
Four tracks created for a location installation with each track played in a different room in such way that thay can be heard separately but also, at certain points in space, simultaneously – in continuously changing different loops. But even without their original installation context, these tracks on this (free) Laverna netlabel release are a wealth to listen to.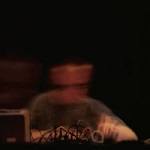 MACHINEFABRIEK – LIVE MUZIEKGEBOUW
[FREE DOWNLOAD]
Rutger "Machinefabriek" Zuydervelt continues to release a steady stream of high quality releases, occasionally offering free gifts for all those interested. Just a few days after his support opening for Mirrorring (Grouper and Tiny Vipers) at the Muziekgebouw Aan 't IJ (Amsterdam), his set is available as a free download. Dark Minimalism with a steady pulse, demonstrating Rutger's improvisational skills.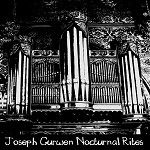 JOSEPH CURWEN – NOCTURNAL RITES
"It's at the darker end of the ambient spectrum" – This warning is not really needed considering the name of the album, the threatening black and white image of the church organ, and track titles like Sephiroth, Ashmodai, Samaël andYezidis. These titles are inspired by H.P. Lovecraft – and obviously the music is, too!