In the Shortlist sections, I will mention some of the albums that I enjoyed listening to, but couldn't find the time (or the right words) for a "full" review for. Still, I think they deserve your attention: use the links to find more info and hear previews.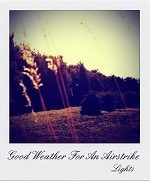 Good Weather for an Airstrike – Lights
"Good Weather For An Airstrike (the name comes from a Sigur Rós piece) is an ambient/post-rock project by Tom Honey from Winchester, Hampshire UK. The idea of the project was to create a collection of relaxing sounds which would help Tom alleviate the issues caused by suffering from tinnitus, which causes a ringing sensation in the ear and can often result in difficulty sleeping. Combining processed guitars, dreamy strings, piano, synths, drums, lulling drones and subtle field recordings, Lights is full of wonderful soundscapes that mix ambient, electronic, post-rock and neo-classical sounds perfectly."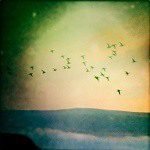 Offthesky & Man Watching the Stars – Afar, Farewell
Experimental violinist Brendan Paxton joins Jason 'Offthesky' Corder on these "five gorgeous tracks of slowly evolving melody on a soft bed of processed guitar, molten strings and Offthesky's deep and quirky signatures".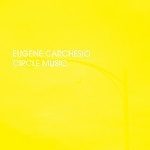 Eugene Carchesio – Circle Music
"The name Eugene Carchesio may not be an instantly familiar one – but for some two and a half decades, Carchesio has been a permanent fixture on the Australian music scene.
Circle Music is the first in a series of archival releases from Eugene's huge electronic music catalog. A pulsing spiral of compositions, Circle Music taps the shoulder of minimal techno before scooting past into less familiar sonic territories. It's a playful, bouncing collision of electronics, pulse and repetition".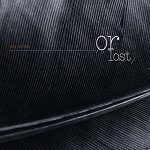 Max Wuerden – Or Lost
The Farfield label returns from hibernation exactly 10 years after Wuerden's "Ortlos" album. The title is not just an anagram: together, the track titles spell out "Finding the Perfect Moment is it a Dream Fulfilled or Lost".
"Wuerden works with many diverse samples – from atmospheric field recordings to unusual instruments (like a parasol stand) – to create moody, vast soundscapes and complex rhythms alike. He used a contact microphone to discover the world of sounds hidden in an old hard drive and reinterpret the well-known clang of a porcelain bowl. The result is darkly mysterious in one moment, only to become powerfully intensive the very next".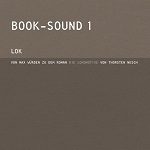 Max Wuerden – Book Sounds 1: Lok & 2: Transfer
While checking out the Or Lost release, I stumbled upon two other fascinating releases by Max Wuerden, called Books Sounds. Both are a single soundscape, about one hour long, created for playing while reading a book.
"Book Sounds 1: Lok" was specifically created for the novel Die Lokomotieve byThorsten Nesch (but it is claimed to also work with other dark tales).
The second Book Sound, called"Transfer", was not written with a specific title in mind."It works with horror, mystery, fantasy and other dark tales."
In my experience, these deep and adventurous soundscapes work very well – even without any book.
Both titles are offered for an extremely low price (1€ minimum each).