In the Shortlist sections, I will mention some of the albums that I enjoyed listening to, but couldn't find the time (or the right words) for a "full" review for. Still, I think they deserve your attention: use the links to find more info and hear previews.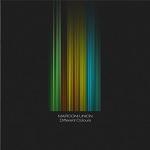 MARCONI UNION – DIFFERENT COLOURS
"In the ten years of their existence, Marconi Union have released six critically acclaimed albums. Their music has featured on TV, Films, Art Installations, Ballet and various other productions. The most frequently identified strands in their music are ambient, electronica, jazz and dub. However, they draw on many other influences which subtly appear in their music."
We wanted to create a more soulful record with a greater emphasis on structure and arrangement, whilst immersing listeners in an almost narcotic haze, in a similar fashion to Bernard Herrmann's Taxi Driver soundtrack."
With Different Colours, they definitely succeeded!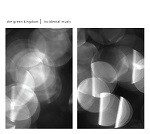 THE GREEN KINGDOM – INCIDENTAL MUSIC
"The heart of Incidental Music is the acoustic guitar: melodies, chords, drones, and percussive sounds sometimes used in a straightforward manner, while at other times abstracted and manipulated to beautiful effect. These minimal themes serve as an apt score to the small scenes occurring around us all the time."
An audio accompaniment for a spontaneous still life, no matter how seemingly insignificant. Something for those stolen moments when we stop and appreciate the beauty of minutia in the often unseen world all around us."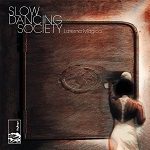 SLOW DANCING SOCIETY – LATERNA MAGICA
"From the soft-focus exhalation of opener 'A Few Moments', via the gleaming musical universe of recently released single 'I'll Leave A Light On', through to the hypnotic pulse and drifting melancholic piano of finale 'Tomorrow's Another Day', Slow Dancing Society (Washington-based musicial/producer and "nostalgist extraordinaire" Drew Sullivan) presents his new album with tracks "underpinned by gorgeous guitar drift and warm synth wash, sparingly propelled by throbbing electronic undercurrents".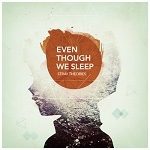 STRAY THEORIES – EVEN THOUGH WE SLEEP
The music of Micah Templeton-Wolfe has been described as a 'fusion of atmospheric ambient & melodic chillout music, with touches of nu-jazz and post-rock like cinematic soundscapes.'
I have nothing to add to that, except that this album fits the description – and delivers a very pleasurable listen.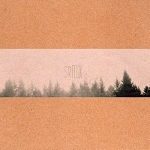 S.R. FELIX – SRFELIX
SRFelix is a young one?man band from France, evolving in the fields of dreamy ambient and acoustic post?something. This is his first collection of songs, written and recorded at home between Lille and the shores of Brittany.