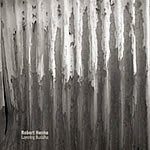 It seems there's an ongoing outbreak of Buddha Machine–inspired releases…
Only a few days ago I reported about the 'Buddha Jukebox', containing all sorts of remixes based on the original Buddha Machine samples. One day later I stumble across this Robert 'Monolake' Henke release. (One track of his CD is also featured on the Jukebox Buddha: check the sample track below).
Compared to the Jukebox Buddha, there's quite a different feel. Whereas the Jukebox Buddha explores all possible surfaces of the Buddha Machine, Henke dives deep into the soul of it. He has magnified the sounds, enhanced the unheard artifacts and created a layered soundspace that has ZEN written all over it.
It's astonishingly beautiful (and not unlike his last year's 'Signal to Noise' release).
Conceptually it's lightyears away from the original FM3 Buddha machine, which was deliberately lo-fi and poor sounding.
But that really doesn't matter at all. The Buddha Machine now has its own spin off of peaceful sounding drone recordings – would FM3 ever have imagined that their lo-fi anti-Ipod machine would ultimately lead to a whole new sub-genre??
Note:
The  original Buddha Machine sounds and the CD spinoffs were featured in the FOLIO show of February 2007, which is archived on Mixcloud.