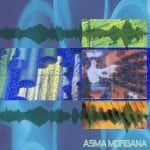 The 'Luchtkastelen' (Castles of Air) Festival focuses on new music for church organ. |The festival will feature organ performances, improvisation performances, as wel as performers 'remixing' classical organ recordings.
This follow up to the 2000 edition of this festival can be enjoyed on three days on different locations: April 22 in Utrecht, may 13 in Amsterdam and may 20 in Rotterdam.
Apart from all live performances, traditional church organ music will be remixed by Matthew Florianz, Arno Peeters and myself.
"Asma Morgana" is my deconstructed version "Andante Cantabile", played by famous dutch musician Feike Asma. Mixed by … yours truly !!
Check the website link for more information and program details in English.
[The remaining post is written in Dutch.]
Het luchtkastelen festival is een festival dat onder het motto "Organizing the Future" de mogelijke toekomst van het (kerk-)orgel onderzoekt.
'Over 1000 jaar staan die oude, grote kerken er misschien nog steeds. Maar wordt er dan nog wel op de orgels gespeeld? En wát wordt er dan gespeeld?'
Sinds de eerste editie van dit festival in 2000 hebben componisten en organisten niet stilgezeten: redenen genoeg om met een nieuw festival de laatste ontwikkelingen op het gebied van nieuwe muziek en orgel te laten horen. Naast nieuwe composities voor orgel zijn er ook werken te horen voor orgel, blazers en zang, is er video-art te zien van Jaap Drupsteen, en is de Bambuso Sonoro van Hans van Koolwijk te bewonderen.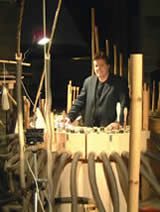 Daarnaast worden er ook klassieke orgelwerken ge-remixed door remixers uit de hedendaagse electronica, waaronder Michel Banabila, Matthew Florianz en Arno Peeters.
Dat belooft dus een dagje smullen, verbazen, genieten (en natuurlijk ook ergeren) te worden voor de avontuurlijk ingestelde vooruitkijkende muziekliefhebber.
Luchtkastelen vindt plaats op 22 april in Utrecht (Nicolaïkerk), op 13 mei in Amsterdam (Westerkerk) en op 20 mei in Rotterdam (Laurenskerk).
En niet geheel zonder trots kan ik daar nog aan toevoegen dat bij de genoemde "remixen" ook een bijdrage van mijzelf ten gehore zal worden gebracht: een onherkenbare versie van een spetterende opname van "Andante Cantabile" in de uitvoering van Feike Asma..

PvC – Asma Morgana