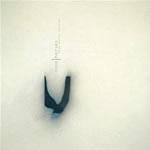 If you're one of the people that cannot stand the voice of David Sylvian, you're not gonna like this record, because he is one of the main performers in this one-off group. But if you can, you're gonna love this project!
Nine Horses' 'Snow Borne Sorrow' sounds just a like slick sounding coffee-table album — when you don't give it enough attention. But in fact the music is very subtle, probably because Sylvian and Jansen chose interesting performing partners like Burnt Friedman (adding his unrivalled adventurous and ever-surprising arrangements and sample wizardry), Arve Henriksen (haunting Jon Hassell-like trumpet whispering), and a host of others like Stina Nordenstamm (voice), and good old Ryuichi Sakamoto – to name just a few.
But beware: these beautiful sounds ultimately reveal a very dark, maybe even depressing atmosphere, which may hit hard when the days start to turn darker:
'its a wonderful world / and she doesn't knows why
she wakes up each day / and continues to cry'
If this were a David Sylvian project, it'd be the best he has done in many, many years.
But this is not a David Sylvian project. This is Nine Horses – one of the unexpected musical pleasures of this year. Perfect release for the closing days of 2005.
There'sa beautiful Shoko Ise video of "Atom and Cell" here. Broadband connection and QuickTime plugin required.