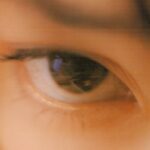 Dutch producer NTHNG must be a modest person. At least that's what I thought, with an artists name that sounds like Nothing and an album called Unfinished.
Unfinished is a versatile collection of different approaches to ambient electronic music: from soft and comforting (such as in the opening title track) to dark and ominous (Wrath Of The Demon), uplifting at other moments (Deya Kingdom).
The surprise includes orchestral ambience but also spoken word tracks (Son, Disappeared But Not Forgotten). Not all tracks are beatless ambient: there's the dub-techno of Subnautica, the thumping Sudden Life, Energy Reloading and Saafe – a love song (!) with a fat beat. And there's a lot more to be explored, but I won't mention all of the tracks here: Unfinished is a very versatile – but still also coherent – collection.
"Lockdown has forced us to look inward, explore realities within ourselves and the fragility of our forgotten world. The album is a series of peaks and troughs – hopeful words, ominous tones and other-worldly soundscapes, giving way to a journey in no way linear – but a true reflection of our times."

Unfinished presents a massive collection of 17 tracks – 92 minutes on a double LP + 7″-inch (and another digital-only bonus track).
The set is released on Lobster Sleep Sequence, an ambient sub-label of Lobster Theremin.
---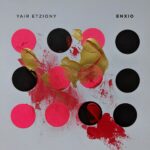 YAIR ETZIONY – ENXIO
There are many ways to contextualize ambient music. Sometimes it's about a journey inward, or outward, to outer space. Often it is inspired by landscapes. Last year has also seen many released referring to the pandemic lockdown. But this is definitely the first time that the music describes the demise of a failing startup.
Yair Etziony started working in a relatively famous Berlin startup. But "from the moment he entered the office, it was evident to him that something was wrong".
"A failed startup has a particular spirit. You can sense it all around you, the decadence, the cynicism, those who are always on phone calls outside the office, gossiping, and some other recurring patterns."
He started to write the requiem for the dying startup in the night his smartphone "was getting a message every minute about our dead production systems."
This background also explains the track titles like Kubectl Delete Pod, Silent Talks In Dark Corridors, Job Interviews, It's A Graveyard, Living Cells In A Dead Body, Git Remote Rm Main, Init0: "either technical commands to close and shut down the systems, quotes from other workers, or maybe the feeling and the happening in a dying startup."
Does this mean this is a sad and depressing album? For Etziony himself, perhaps, as he worked there and the experience probably meant he would be out of work soon. But even while the soundscapes can be desolate (at times referring to the work of Thomas Köner, Deathprod, and Clint Mansell), there's always beauty found hidden within it, too.

"Deep inside the desolation and the demise, one can find a bit of acceptance and even consolation".
Enxio, by the way, refers to "No such device or address."
Error code #6.
---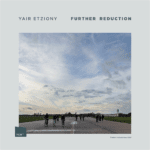 Immediately after Enxio, Yair Etziony released another album – with a different inspiration source. When returning from Israel to Berlin (where he lives) in September 2020, he realized that "many of the places he knew and loved had simply stopped existing" due to the impact of the COVID pandemic.
In a reaction to this, he wanted to create music "outside of his usual comfort zones" – meaning as reduced as possible: "fewer effects, less reverb, and fewer channels".
This does not mean it is reduced to bare minimalism: this is not a drone album. Further Reduction is an album of unadorned ambient music, with subtle references to Thomas Köner, Brian Eno, Steve Roach, but also John Carpenter and Ennio Morricone.
"In reflecting on a period of great disruption, Etziony has found a fresh voice, one that's cathartic, affecting, and unashamedly alluring. [Further Reduction] reminds of another era of beatless music, when the lines between ambient, industrial and shoegaze were blurred completely".