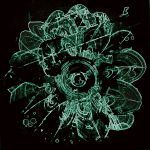 Some of you may remember that before this blog became "Ambientblog" in 2009, it was called "DreamScenes".

Although still a 'niche genre', the interest in ambient/electronic/experimental music has kept growing, and currently there seems to be much more music than I could ever write about here.
Which sometimes leaves me with a slight guilt about not presenting music that is definitely worth listening!
Time to revive the "radio show" format.....!
Starting October, 3, (21:00 hr local time: UTC+2), the DreamScenes ambient music channel will be broadcast monthly using the possibilities of MIXLR webradio.

The programs will also be archived for later listening on MIXCLOUD - ánd of course here on Ambientblog.