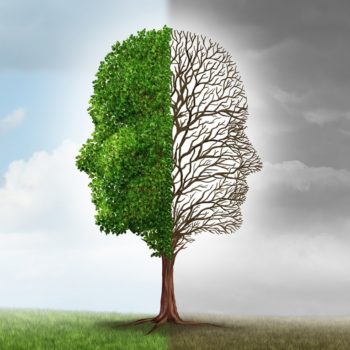 A collaboration mix with Headphone Commute's Mike Lazarev, in which we take five minutes for each turn without knowing the others tracklist. The result: Bipolar! — originally published on Ambientblog —
We had no clear concept for this mix when we started, other than 'each turn takes 5 minutes, we'll stop at 60, and we'll see where it gets us'. We were unaware of each other's tracklist (apart from what our ears told us). The result is a thrilling ride, where each part is a reaction to the previous section.
Not exactly what we'd call an 'ambient' mix, because it's extremely dynamic. Sections may range from deep sleep sections to exuberant enthusiasm – hence 'Bipolar'.
It's like a full life's story comprised in one hour.
Tracklist:
00:00 [PvC] Alejandro Dojorewski – Eye Of The Beholder
// The Holy Mountain [Finders Keepers Records,1973/2015]
00:20 [PvC] Hilmar Öm Hilmarsson, Sigur Ros – Black Dog And The Scottish Play
// Angels Of The Universe [FatCat Records, 2001]
01:20 [PvC] Dean Hurley – Low Sustained Mystery
// Anthology Resource Vol. 1 [Sacred Bones Records, 2017]
02:06 [PvC] Bass Communion – Sisters Oregon B
// Sisters Oregon [Substantia Innominata, 2017]
03:27 [PvC] H_C/Ben Frost – Artist Reflection
// Artist Reflections [unreleased, 2017]
—————————————————-
04:30 [HC] Hlynur A. Vilmarsson – BD (excerpt)
// Iceland Symphony Orchestra – Recurrance [Sono Luminus, 2017]
06:00 [HC] Actress x London Contemporary Orchestra – Audio Track 5 (Narrowest Sustain Version)
// Audio Track 5 [Ninja Tune, 2017]
06:30 [HC] Roly Porter – 4101
// Third Law [Triangle, 2016]
09:00 [HC] Paul Jebanasam – sigma*(y waiting -x)
// Continuum [Subtext, 2016]
—————————————————-
09:17 [PvC] Annelies Monseré – I Will Lock You (UK Mix)
// Verjaardag [Bluesanct, 2006]
10:03 [PvC] Sarah Davachi – For Voice (edit)
// All My Circles Run [Students Of Decay, 2017]
11:30 [PvC] Los Angeles Percussion Quartet – Memory Palace V. Claremont (edit)
// Beyond [Sono Luminous, 2017]
13:10 [PvC] Ryuichi Sakamoto – Walker (edit)
// Async [Milan, 2017]
13:14 [PvC] Hans Zimmer/Benjamin Wallfisch – Furnace
// Blade Runner 2049 [Epic Records, 2017]
—————————————————-
14:30 [HC] Kreng – Tourniquet (Part One) (excerpt)
// Works For Abattoir Fermé 2007 – 2011 [Miasmah, 2012]
18:20 [HC] Robert Rich & B. Lustmord – A Point of No Return (sample)
// Stalker [Fathom, 1995]
18:30 [HC] Marcus Fjellström – Arboretum (ending)
// Skelektikon [Miasmah, 2017]
—————————————————-
19:15 [PvC] Robert Henke – Studies For Thunder
// Signal To Noise [Imbalance Computer Music, 2004]
20:28 [PvC] Michael Begg – An Act Of Balance
// Titan – A Crane Is A Bridge [Omnempathy, 2017]
21:50 [PvC] The Beacon Sound Choir – Sea Of Voices (Machinefabriek Rework) (edit)
// Sunday Songs [First Terrace Records, 2017]
23:16 [PvC] Jon Hopkins – Hunted
// How I Live OST [Just Music, 2013]
—————————————————-
24:30 [HC] Robert Rich & B. Lustmord – A Point of No Return (sample)
// Stalker [Fathom, 1995]
26:16 [HC] Rødhåd – Withheld Walk
// Anxious [Dystopian, 2017]
28:07 [HC] Barbarix & Volatile Cycle – Rundled (sample)
// Monoleth 001 [MethLab, 2016]
29:00 [HC] Jason van Wyk – For Now
// Opacity [Home Normal, 2017]
—————————————————-
29:59 [PvC] Büdie Siebert – Wal-Hall-A
// Vor Der Flut – Hommage An Einen Wasserspeicher [Eigelstein Musikproduktion, 1985]
30:44 [PvC] Heiner Goebbels – Ye Who Read (edit)
// Shadow/Landscape With Argonauts [ECM Records, 1993]
31:49 [PvC] Kenji Kawai – Making Of Cyborg (edit)
// Ghost In The Shell OST [RCA,1995]
32:33 [PvC] Lydia Kavina; Barbara Buchholz – Vakuum-Halluzinationen (for Two Theremins, Violin, And Violoncello) (edit)
// Touch! Don't Touch! (Music For Theremin) [Wergo, 2006]
—————————————————-
34:30 [HC] Karlheinz Stockhausen – Stimmung Model 6
// Theatre Of Voices – Stimmung [Harmonia Mundi, 2007]
34:45 [HC] Aphex Twin – XMAS_EVET10 [120][thanaton3 mix]
// Syro [Warp, 2014]
37:24 [HC] Hecq – Untitled (BK Remix)
// Steeltongued [Hymen, 2009]
39:25 [HC] Jóhann Jóhannsson – Part 2 / IBM 1403 Printer (excerpt)
// IBM 1401, A User's Manual [4AD, 2006]
—————————————————-
39:25 [PvC] Jóhann Jóhannsson – Sun's Gone Dim And The Sky's Turned Black (fragment; edit)
// IBM 1401 – A User's Manual [4AD, 2006]
39:35 [PvC] [The User] – }.}@}.@.}@}.@.}…… (edit)
//Symphony #2 for Dot Matrix Printer [Staalplaat, 2002]
41:14 [PvC] Ryoji Ikeda – Transmission (edit)
// Dataphonics [Div Voir, 2010]
42:14 [PvC] Neil Pomerleau – Dial-Up Sound
// unreleased; (dialupsound.com)
42:23 [PvC] Looped Exodus – Psalm 88 In Morsecode (edit)
// Souls Have Machines [self-released, 2016]
43:38 [PvC] Atom Heart – My Bird Can Sing
// Semiacoustic Nature [Rather Interesting, 1995]
—————————————————-
44:30 [HC] Chris Watson – El Divisadero
// El Tren Fantasma [Touch, 2011]
45:20 [HC] The KLF – Six Hours To Louisiana, Black Coffee Going Cold
// Chill Out [KLF / Wax Trax / TVT, 1990]
46:20 [HC] The Future Sound Of London – Bird Wings
// Lifeforms [Virgin / Astralwerks, 1994]
47:00 [HC] Chris Watson – El Divisadero (continued…)
// El Tren Fantasma [Touch, 2011]
49:00 [HC] The Future Sound Of London – Everyone In The World Is Doing Something Without Me
// Dead Cities [Virgin / Astralwerks, 1996]
—————————————————-
50:05 [PvC] Delia Derbyshire – Dreaming
// Out Of This World – Atmospheric Sounds and Effects From The BBC Radiophonic Workshop [BBC Records And Tapes, 1976]
50:36 [PvC] Edward Artemyev – Solaris – Station
// Solaris, The Mirror, Stalker [Torso Kino, 1990]
51:05 [PvC] Jonathan Coleclough, Colin Potter, Bass Communion – Yossaria
// Jonathan Coleclough & Bass Communion & Colin Potter [ICR, 2003]
52:15 [PvC] Penjaga Insaf – Djalan
// Sama Sadja [Power & Steel, 2010]
—————————————————-
55:08 [HC] Alva Noto – Xerrox Mesosphere
// Xerrox Vol.3 [Raster-Noton, 2015]
56:15 [HC] Sana Obruent – The Preparation
// Dyatlov [Blackjack Illuminist, 2017]
57:30 [HC] Max Richter – Whose Name Is Written On Water
// Sleep [Deutsche Grammophon, 2015]
—————————————————-