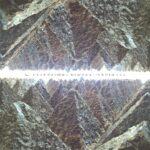 I'm glad to see that Matthew Florianz has reinstated his former alias Liquid Morphine, since I always thought that was an apt description of his music. I have been following Florianz' music ever since his earliest releases in 2001 (Grijsgebied and Molenstraat), when he was part of the early Dutch ambient music scene, creating his soundscapes with relatively simple means (as I remember, hist first albums were created only using a Korg synth and some effects).
A lot has changed since then: Florianz moved to the UK to become a professional (game) sound designer. But on more than 20 albums, he consistently focused on his immersive ambient soundscapes.
A Beautiful Brutal Betrayal originated in 2017, but Matthew thought it didn't work for him then, since 'it sounded too close to Wasteland Signals (2016)'. But time was patient and created enough distance to the material to start working on it, post-processing and editing, until it was found fit to release.
Like most of Matthew's music, the soundscapes evoke wide sonic – yet unearthly – landscapes. The album title is a bit of a mystery to me, but as Florianz says: "I'll try not to spoil too much of the audio trip so you can form your own ideas and opinions while I will leave my associations in the track titles".
Most of the tracks are fairly short, with the exception of the title track (20'24") and Under A Strand Of Hair (11'38"). But since all tracks are sequenced gapless, the album can best be experienced in one single session.

The closing track (Backside Mirror) ends abruptly, as if you suddenly awake from a pleasant dream. For a moment, I thought this was an error in the file, but when I asked Matthew he assured me that this was by design: "It's abrupt but it builds to it somewhat subtly, as if playing backward. Sorry for "brutally betraying" the listener!"
The download also contains four bonus 'sketches', one of them unused in the final album.
---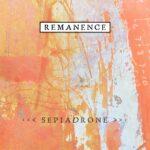 Remanence is the name of a duo formed by Brian McWilliams (also known as Aperus), and John Phipps. As their influences, they cite artists like Brian Eno, David Sylvian, This Mortal Coil, In The Nursery, SPK, and Lustmord. These are great references but don't tell us very much since these are the inspiration sources of many artists in the genre.
They also are 'intrigued by the creative possibilities of recordings as tangible objects', like the releases designed by Russell Mills, 4AD, etc. This is clear with their latest release, Sepiadrone, which comes in two beautiful physical editions: a 'Europack' or a limited CD tin release. Both come with 3 double-sided art prints, a band photo, and album credits printed on recycled paper. But that's just the form… let's talk about the content.
Sepiadrone is Remanence's fifth album since 1995. The basic material of these soundscapes already existed for a few years, but for some reason were never completed. 'There were countless versions of songs, edits, overdubs, and mastering attempts', resulting in a 'fear that the album would sound disjointed and incomplete'. But in fact, it is exactly that which makes this music adventurous and fascinating. Most of the pieces may be based on drones, but this is not 'drone music' – 'it is the sound of best-laid plans falling apart, ideas languishing in obscurity, and songs colored by time'.
There are many things happening in this adventurous sonic journey. Sometimes sounding like field recordings of an industrial environment, 'Sepiadrone connects a series of scattered points in an almost straight line, creating shifting tones that exist somewhere outside of time.'
---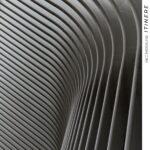 PACO MADDALENA – ITINERE
Paco Maddalena is an Italian filmmaker, so it is no surprise that his music is highly cinematic. Apart from being a film director and creating ambient/electroacoustic music, he also plays bass in various (Italian) post-rock bands. Unfortunately, I could not find much information about his (musical) background, apart from his Bandcamp page featuring a few titles from recent years.
Itinere is a collection of 'urban soundscapes bringing the listener to open public spaces full of distant voices'.
Maddalena always starts with field recordings and then 'associates each soundscape with delicate use of desktop synthesizers and euro rack systems'. Before finishing, the sounds are passed through tape 'to add that layer of dirt and warmth'.

The (digital-only) album is released by Histamine Tapes as a Name-Your-Price download, but before downloading it please note that all proceeds of this album will go to Friends of the Winooski River.