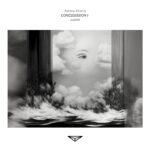 Amma Ateria is an electroacoustic composer/sound artist born in Hong Kong, but currently working in San Francisco and New York. She studied with Maggi Payne and Fred Frith, and has performed with many illustrious artists like Pauline Oliveros, Ikue Mori, Erik Friedlander, Matmos, John Zorn – to name but a few.
Concussssion I is 'an auditory meditation on cognitive recovery'. The compositions, 'developed during concussion recovery (since June 2021) utilizes brainwave entrainment, time shifts, and changes of neurological responses to DELTA, THETA, ALPHA, BETA, GAMMA waves as materials and focal point. The selected pieces are reflections of my experiences with stillness, unconsciousness, and auditory hallucinations, which became starting points towards levitation, transformation, and neurogenesis.'
The four SSSS in the title, by the way, 'symbolize a period of auditory disorientation I encountered, such as instances of prolonged frequency extension of sibilance in human speech'.
Electroacoustic music can sometimes be highly abstract and detached from human emotions. But here, the combination of this intense personal event with Ateria's experience as a composer and a sound artist results in an electroacoustic album that feels deeply human. Exploring psychoacoustics in binaural beats, she is capable of 'transforming deafening noise into meditative stance'.
With Concussssion I, you can share her experience without the downside of having a concussion yourself.
Concussssion I is a digital-only release on Yann Novak's Dragon's Eye Recordings.
---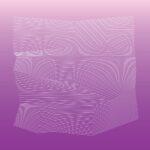 I do not think I am exaggerating when I say that Loscil (Scott Morgan) and Lawrence English are among the most important artists in the ambient/electronic genre, keeping it alive and moving forward in new directions.
So the album with these two giants working together is a promising start for the year in which the Kranky label celebrates its 30th year of existence.
Both artists have built on their extensive repertoire, developing their own personal sound – which is basically quite different from each other. In such cases, a collaboration album can be a hit or a miss – but clearly not with artists like Loscil and English, where the result is definitely more than the sum of its parts.
If I hadn't known from the liner notes, I probably wouldn't have guessed myself that the sources for these pieces were taken from recordings of an old pipe organ in the historic Old Museum in Brisbane, Australia: they were heavily 'processed, transformed, and elevated into eight majestic electro-acoustic treshold devotionals.'
But the breathing sound of the air through the ancient pipes of the organ definitely defines the sound and colour of these pieces. And if you listen closely, at some moments the original sound of the organ can still be heard.
All (eight) tracks refer to a specific colour: Cyan, Aqua, Yellow, Grey, Black, Pink, Violet, and Magenta: they are 'named after the hue each piece suggests'.
So, if you've equipped your smart home with smart lights, you know what to do while playing this album to make it a multisensory experience – I'm sure that will definitely be worth trying out.