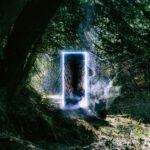 Altus (Mike Carss) is a prolific artist from Ottawa, Canada. He's not only working as Altus, but also as Loneward or Burlorke. Most of his work is available on the Bandcamp page, but the older music (between 2001 and 2020) is also generously offered as a free (MP3) download on his website.
Hidden Realms And Vacant Spaces is inspired by Stephen King's 'The Dark Tower' saga. It 'delves into the undiscovered where and whens beyond our imagination'.
Together these six tracks, just short of an hour, present a pleasurable journey into 'classic' ambient music, comfortable and immersive. But at times it also takes a darker turn – which of course is not exactly unexpected when inspired by the work of Stephen King.
---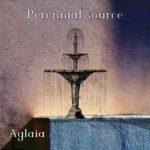 Aglaia originally started as a duo, but after Gianluigi Toso left in 2003, it continued as a solo project of Gino Fioravanti. Fioravanti has released more than 66 solo and collaborative releases until now.
On Perennial Source, he decided 'to include elements that are very close to the tonalities and tactilities of stringed acoustic instruments. I included some melodic themes for the first time — barely mentioned but constantly present.'
'I played listening to the end of each note, the importance of hearing and following what remains at the end of the sound. In playing I gave importance to the moment when it ends. I remained listening within the space between notes. It was from that point forward that I decided when the next sound would emerge. In this way everything flows naturally and necessarily from its original source: silence.'
Calm, relaxing, and meditative sounds that the Projekt label generously made available on a name-your-price basis.
---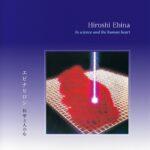 Japanese multimedia artist Hiroshi Ebina explores ambient music as well as traditional gagaku music: traditional ritual music performed on the Japanese imperial court). He studied hichiriki and biwa, traditional gagaku instruments, as well as dance under the guidance of musicians from the Imperial Household Agency.
The traditional and classical influences does not mean that the music is traditional however: Ebina creates contemporary ambient music that tingles with the sounds he creates with these unusual instruments.

Although, to be honest, I am not sure if these instruments are really used here… Perhaps not: Ebina 'produced the music via a system of open-reel tape processing in conjunction with modular synthesizers and acoustic instruments such as music boxes, glockenspiel and guitars.' – There's no mention of hichikiri or biwa here.
But the 'jewel-toned plucked sounds, tape noise and the sounds of found objects (that) alternate with cascades of light and fragile beauty, create an aura of stillness and an indescribable sense of balance'.
Music as fresh as a Japanese garden in Summer.