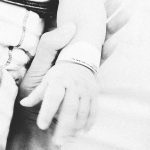 KEVIN RICHARD MARTIN – SIRENS
In his introduction to this album, Lawrence English firmly places Kevin Richard Martin as the 'nexus point' of many different projects that all have some kind of 'intensity' in common: Techno Animal, Ice, The Bug, God, Experimental Audio Research, King Midas Sounds (and that is just a selection not even mentioning his own many aliases and variations).
English also reminisces a series of concerts at Berghain in 2015, especially remembering the "absolute, crushing bass. Not before, or since, have I felt a sense of sound pressure like this…. the consistent bass carrying in the space was literally breathtaking and there were moments when it seemed difficult to see clearly as my eye sockets were vibrating in a way I'd never experienced."
Reading this, I assumed it would be wise to 'fasten my seatbelts' before playing Sirens. But, somewhat to my surprise, Kevin Richard Martin explores a completely different kind of intensity on this album – his first solo album using his own name.
Not the ear-shattering, eye-sockets-vibrating physical kind, but the emotional intensities "surrounding the delivery and early days of his first child."

"It charts the emotional rollercoaster that is the arrival of parenthood, heightened through the complex circumstances of his wife's emergency procedures during the birth and two further life-threatening operations for his son, in the first month of the child's life."
The music on Sirens may sound insidiously understated at times, but it definitely gets under your skin – especially with guiding titles like There Is A Problem, Bad Dream, Life Threatening Operation 2, Alarms, Mechanical Chatter In The I.C.U., The Deepest Fear, Necrosis, Loss Of Consciousness.

For Martin himself, this album must have been a sort of exorcism of one of the darkest personal life experiences imaginable. For the listener, it may feel somewhat confusing – voyeuristic perhaps – to listen to it enjoying the result this much. Because in all its personal intensity, it is beautiful and deeply impressive.

No further details are provided about how the story ends, and how his wife, their child and Kevin himself are doing now.
But the title of the closing track is A Bright Future. And so this album ends with a deep sigh of relief.
---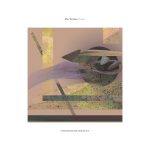 MAX WÜRDEN – FORMAT
Max Würden, a German artist living in Köln (Cologne), found his way to electronic music "through different musical influences from indie rock to jazz." He used his experience as a music and soundtrack producer to release his own music since 2002, on various labels such as Farfield and on the Kompakt 'Pop Ambient' series. His latest album is released on the A Strangely Isolated Place label, and it is a perfect example of what this label stands for.
The music for Format came to life over a period of two years, using different approaches for each track – combining "field-recordings of foot-steps and sounds from deep forests amongst broken leaves and custom synthesizers; processed guitar loops weave amongst soaring ambient pads and energetic driving analog pulses segue classic 90's ambient depicting the very furthest reaches of space."
And suddenly, when the time was right: the pieces of the puzzle fell together to form this album, which captures "the very best of Max's multi-disciplinary techniques."
Format is available as a digital download. This digital version includes the individual tracks as well as a single 72-minute continuous mix. The 2x opaque purple vinyl gatefold sleeve album, containing specific edits different from the digital version, is – of course – sold out by now.