I must admit I feel guilty. The amount of promos I receive exceeds the frequency of my posts by far. Even if I raise the 'publishing standards' (which means that some very nice albums fall through the cracks), the pile of albums that I dó want to recommend grows at a frightful speed. And some of the albums inexplicably remain at the bottom of that pile, until the moment where I start to wonder if it's too late because I missed the 'momentum'. But at the same time, I realise that there may be still some people out there that may not have heard about it.
So here is my cowardly solution to that: I'll mention some of these albums, simply to 'clear the pile', not searching for my own words to describe them… but simply to recommend them in case you missed them earlier.
I try to keep up but I'm afraid I can't. There's too much great music out there.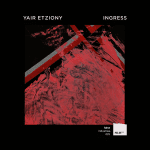 YAIR ETZIONY – INGRESS
Yair Etziony continues his string of dark minimalistic releases with his fifth release for False Industries. Ingress offers further reduction as a wide theme, using a minimal palette of tools which include one modular synth and one polysynth together with various sounds.

The album was recorded while Etziony was ill and had to be hospitalized twice. At the same time, he spent a week in Helsinki, Finland meeting new friends. This mixture of emotions gives the record its unique energy, deep ominous despair, juxtaposed with optimistic feelings.

For this album, Etziony used a wide array of analog oscillators, filters, low pass gates, mixers, and VCA's the result is his best sounding album to date, with a heavy emphasis on the low end of the spectrum, and his heavy use of distortion as a musical instrument.
---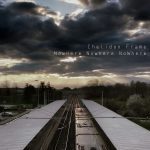 This music is an attempt to tame all the new sounds you meet when moving to a new house, by generating new soundscapes and creating new textures: a deeply personal work, NowHere Nowhere NoWhere uses field-recordings both as raw substances to extract sounds from and backgrounds upon which to add different materials.

All field recordings, electric and acoustic guitars, drones, synthesizers, keyboards, drums programming, tapes and found objects by Chelidon Frame (Alessio Premoli).
---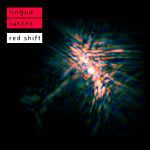 Lingua Lustra is the main alias of Albert Borkent, experimental sound designer from the Netherlands, who has been releasing his music under this name since 2005 on various different labels. His album Red Shift is released on Kim Cascone's Silent Records label. As there is no introduction to the album whatsoever, the music must obviously speak for itself. Sometimes a slowly unfolding abstract soundscapes, at other times a pulsating sequencer-based track, with an overall atmosphere referring to the classic 'Berliner School' of electronics.
---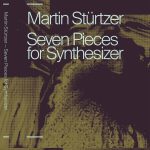 You may know Martin Stürtzer as Phelios of as one half of Sphäre Sechs.
Seven Pieces For Synthesizer describes exactly what there is to expect: all sounds played and sequenced live with Waldorf Microwave I, Oberheim Matrix 1000, Yamaha TG77, Kawai K5000R. Moog Sub37, Eurorack Modular, Access Virus TI, Yamaha DX7.
The album in itself is interesting enough, but as an added bonus there's a fascinating YouTube video of the complete session that was the basis for this album, a "session that I played on oct. 8th from 22:00 – 00:30 to celebrate my birthday."
---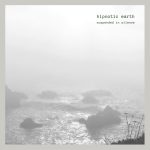 Suspended In Silence includes a wealth of delicate textures including instrument sounds, synth drones, prepared-piano style creaks and birdsong as well as a careful use of silence. The fittingly titled album is mastered by ambient legend Robert Rich.

Hipnotic Earth is an electro-acoustic ambient soundscape project of Cosmos Rennart, whose project began dramatically when in 2015 the scheduled release of his debut album 'Essence' was missed when his home in the hot springs of Harbin, Northern California burned down in a sudden wildfire which swept the community. His home, studio, possessions, workplace and the tiny town in which he lived succumbed to the flames.

The modus operandi on Suspended in Silence is quite spontaneous, be it the recording process or sound design and mixing of additional colours afterwards. During the recording of these tracks birds and other creatures would sometimes meander into the apple orchard where the studio is located. They seemed to be drawn to the music as if they wanted to be on the album and occasionally, their wish was granted!