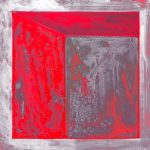 ROBBERT LIPPOK / KAAN BULAK – KUBUS  
After a week of sessions in Karslruhe in May 2018, composer and visual artist Robert Lippok and 'electroacoustic pianist' Kaan Bulak presented the live improvised concert that is now released on this album.
Robert Lippok creates an electronic framework ('from inventive rhythmic reflexes and fuzzy tones to glitchy twisted techno') onto which Kaan Bulak layers his 'augmented piano – a piano that, without losing its traditional phrasings, is extended in its articulations – acoustically and electronically.'
Berlin native Robert Lippok has roots in 'dissident punk and post-punk in both East and reunified Berlin' (To Rococo Rot), released music on Raster Media/Raster Noton, and collaborated with Klara Lewis and many others.
Kaan Bulak has combined his study of the piano with studying audio engineering and completed a master study in Sound Art at the University of Arts in Berlin.
It is a fascinating and adventurous set, in no way resembling the risk-free and smooth piano-based 'modern-classical' music that flooded the market in recent years. Not really a surprise, of course, considering the background of these two artists.
---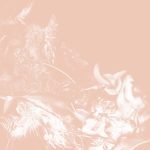 "…My work is led by my materials. I begin with a sound that I like. The feel of this sound will then suggest to me another. And so on, until a form is suggested, and then following the form, perhaps an overarching concept
will reveal itself. I rarely begin with a concept."
The basic materials for this album were recorded in the time Alexandra Spence spent in Europe, a period in which she also studied with David Toop and Chris Watson.
'Gritty London, Scottish Highlands, Grunewald forest in Berlin, quaint British towns and European cities.'
All of the impressions – and recordings – in this time resulted in this debut album on Room40. It's a highly personal impression of a journey into new territories, a study of textures, a journal of new experiences. Which, judging by the vocal and flute samples in Sleep in Nothingness, are not necessarily restricted to her travels in Europe.
"I am cautious in regards to the origination of my sounds – if I don't understand the cultural or historical context of a sound, then I am less inclined to use it. […] I try to respect and acknowledge the context of my field recordings – as this often becomes the basis for the work."