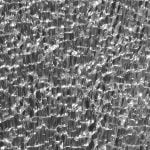 If you need an overview of Janek Schaefer's musical career, I guess it's best to head over to Secret Thirteen and check out the Double Decade Dubplate, a mix including a track from each of his 33 albums over 22 years.
An iconic artist, with a CV filled with many projects, installations, compositions 'between the boundaries of ambient, field recordings, electro-acoustic experimentations and social commentary."
But, as serious as his work is, he is also one to the joyful things in life: as a musical version of Dr. Jekyll & Mr. Hyde. He also DJ's as Mr.Manic on weddings and parties (for over ánd under 18) – Lucky Dip Disco fun guaranteed!
As serious as his art projects are, he's always one to put things in a different perspective too.
Glitter In My Tears, the title of his last full album, released on Room40, somehow represents this way of looking at life and things. It's a serious enough musical collection, but at the same time the kaleidoscopic atmosphere of these "multiple interludes" is not as heavy and dark as many other ambient projects are.
As Schaefer comments: "The album was composed in moments when most people are asleep in the dark while the lucky ones are still dancing in the lights. " (some of the beats they're dancing to even seep  through the cracks: What Comes Around).
"Sparkling lights glisten in the hidden shadows of our feelings, with outpourings of love falling through the depths of despair. It's based on a true story'.
The 26 tracks are all relatively short (around the 2 minutes, with some exceptions to both sides), and cover a multitude of emotions – from Sad to Joyful via Detached and Melancholic.
"Each piece us a microcosm of haunted memory, that unites to create a record of melancholic vignettes. It's a record that reflects Schaefer's obsession with texture, atmosphere and emotive acoustic states. An unfolding compendium of motifs and repetitive fragments, fading from the memories of our emotions."
Speaking about (haunted) memories: Hells Bells may ring a 'bell' with some of you: a different version was included as Bell Ballet in the Ambientblog Anniversary Mix.
---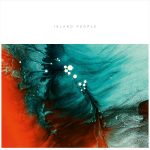 After more than 20 years, the legendary Raster-Noton label is restructured into Raster-Media, run by Olaf Bender, and Noton, curated by Carsten Nicolai. The latter is dedicated to the projects of Alva Noto, while Raster-Media will continue the catalogue that we know from Raster-Noton.
Island People is one of the first released on the refreshed Raster-Media, and though it perfectly fits the continued label it also seems to introduce a slightly new direction: somewhat less academical/analytical perhaps.
Island People is a band (yes, a 'band') of four: mastering engineer Conor Dalton,  Grammy winning producer David Donaldson, DJ/musician Graeme Reedy and guitarist Ian MacLennan.

Living  in Berlin and Glasgow, the four exchanged ideas and sounds over the last three years. The result is this 80 minute album (14 tracks) full of layered dubby ambient electronics. An album displaying a fresh attitude and a sound that is "as open as a natural phenomenon, developing a certain feeling of euphoria over time."
Each of the 14 tracks explore different ideas, resulting in an adventurous album without a single weak moment. 
The future looks bright for Raster-Media (and us) if this is any indication of their new direction.  
ISLAND PEOPLE – EMBER
--- The title of this 21 minute 2-track EP can be taken seriously: it's (or was) available as a USB lightbulb drive that spread a soft blue light while you listen to the tracks called Floodlight and A Brief Flicker.
Gavin Miller (who is one half of Worriedaboutsatan and also the musical supervisor for Adam Curtis' documentary Hypernormalisation) creates a rather dark atmosphere, so a little extra light comes in handy.
The ominous drones and soundscapes are merged with acoustic (guitar) themes that soften the atmosphere. Two beautiful cinematic pieces that leave you wanting more.
The lightbulb edition got a second "pressing" because the first edition sold out in a few hours. But if you prefer listening in the dark there's also a download-only version.