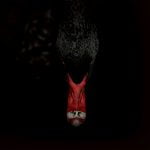 If this had been a solo album by N it would've been N(47): the [N] name alias changes with every release (which results in somewhat chaotic Discogs discography). But for some reason, it's just N this time (at least on the outside cover). N is shorthand for experimental guitarist  Hellmut Neidhart, known from many noise, ambient and drone releases. Sankt Otten is the duo Stephan Otten and Oliver Klemm, who have been releasing albums on Denovali since 2009.
Though they come from somewhat different musical areas, the three individuals share more than just their birthground (Germany) and the Denovali label. Their sense of humor, to begin with, as demonstrated in the album title and track titles like  Machmal schmeckt nichtmal der Kaffee or Milchmädchen und Herrenschokolade.
They are obviously not afraid to think outside of their musical boxes, too: these eight pieces are based on freely improvised studio sessions and have been recorded live, with only a few overdubs later.

"The aim of this collaboration was to combine the perspectives of the genres of both partners, with N adding a grave and menacing mood to Sankt Otten's electronica and Krautrock and Sankt Otten providing the sound walls of N with an unusual dynamics".
The result is not a collision of different worlds but a seamless merging of musical visions – an album reminiscing the most adventurous Krautrock era, especially where Stephan Otten's drumming kicks in, such as in the 13 minute Massiere die Maschine.
But with a much better recording quality!

---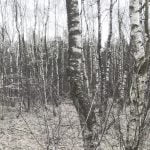 N(43) – ANKLAM
N(49) + SIMULACRA – BIRKA
Denovali further showcases the work of Hellmut Neidhart with the simultaneous release of two full-lengthalbums: a N(43) solo performance Anklam, and Birka, a N(49) collaboration with Simulacra (Miguel Boriau from Belgium).
The first is a direct-two track recording without any post-processing, with Neidhardt just using his guitar/FX/amp setup: "deeply melancholic, coarse-graines waves of sound, buried under tons of beside-noises".
Birka, on the other hand, is quite different from this, mainly because of the deep soundwalls created by Simulacra (almost) covering N's guitar.
"For this reason it was very difficult for the two collaborators to figure out a corporate sounds; they only knew they found it after it had happened at last"
It definitely was worth the digging. Be prepared for some dark cavernous sounds!

N(49) + SIMULACRA – KUGGHAMN
---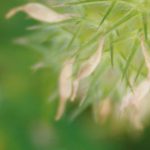 AIDAN BAKER, N(38), DIRK SERRIES – ENOMENI
As if the Denovali showcase wasn't enough, Midira Records have also released an album featuring N performing a live set with Aidan Baker and Dirk Serries.  It is the recording of an hour-long liveset, divided into a 4-part Ritual, presented on a double vinyl album release only (no download-only).
The album set is available in two editions: one black vinyl and the other milky/khaki/cream coloured.
It was a special occasion for this performance, since Baker, Serries and N were the wedding band for label curators Cosima & Dimi. Hence the title: Enomeni means 'connected'.
The three artist performed together for the first time, playing an improvised live session that starts quietly but slowly builds up to inescapable Sunn O))) proportions.
The power-drone dream team definitely is not the average wedding party trio performing all time favourite covers to dance to…. I can't help to wonder how the family members may have reacted to this drone-ritual.
AIDAN BAKER, N, DIRK SERRIES – RITUAL III