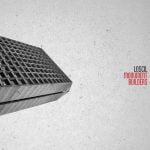 The inspiration for the new Scott Morgan album came when he watched an old VHS copy of Koyaanisqatsi. The 'VHS' format added lo-fi enhancement to the visual experience:
"Something about the time-tarnished visuals and the pitch warble on Philip Glass's  epic score added a new layer of intrigue for me. Glass has always been an influence, but lo-fi Glass felt like a minor revelation, as if the decay was actually enhancing the impact of the film's message".
This also explains the many references to Philip Glass's repetitive, minimalist composition techniques on this album – especially in the horn section arrangements.
Of course these pieces are not performed by a full-scale acoustic ensemble: Morgan carefully reconstructs the enhanced deterioration with his samples and use of electronics.
There's another resemblance to Koyaanisqatsi: "a bleak notion that we humans don't have much to say in how it all turns out".
At the time of writing the music for Monument Builders, "the life-and death battles of close friends and family forced Morgan to examine his own feelings on mortality".
But, like the film, at the same time the album offers solace and leaves room for exploration and surprise.
---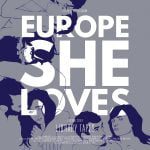 Europe, She Loves is the original soundtrack for a the same-titled movie by Jan Gassman.
'Europe on the verge of social and economic change. A close up into the shaken vision of 4 couples, daily struggles, fights, kids, sex and passion. A movie about the politics of love."
In the more than ten years history of Library Tapes, this is David Wenngren's first non-piano record. I haven't seem the movie (yet), but the music seems to capture the intimacy of the subject. Credits for that go to Wenngren himself, of course, but also to the sensitive cello parts played by Julia Kent.

Hearing this soundtrack definitely makes me want to check out the movie, exploring "in semi-documentary intimacy the sensitivities of a generation of twentysomethings in Europe".

---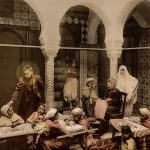 Since this is one of those luscious packed Fluid Audio releases, the physical release has of course sold out long ago. But, thanks to our digital age, the download version remains available.
And is definitely worth checking out without the spectacular package, just for the music it contains.
Leonardo Rosado needed to break away from his musical routines, which 'locked himself in his own idiosyncrasies'. In Aaron Martin he found 'a soloist with a deep soul to guide my feelings towards something different, something that breaks me away from myself, without betraying who I am."
When the basic tracks were ready for Aaron Martin to join in, they had no titles that might suggest a direction. 
Aaron completed the tracks, his cello a perfect match for Rosado's soundscapes. Only when the recording was complete, the titles revealed itself: 'a poem formed itself magically'.