BAS VAN HUIZEN – KLUWEKRACHT
You only need one short look at the (A5-sized) cover to know that you're in for something different. The title is – as usual for Van Huizen's releases – untranslatable: a nonexistent dutch word which could mean something like 'entangled force'.
'Van Huizen searches for music that can speak for itself'.
And so it does – but once you watched the fantastic teaser video (check below) there's no escaping the striking surrealistic images conjured by this combination of sound and images!
Kluwekracht is created from voice, guitars and singing bowls – but the resulting power ambient is never far from noise and may not be anything like what you would expect from this combination!
---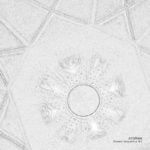 ORPHAX – DREAM SEQUENCE 1
For this short 3″ EP-release – the first of a series 'with a dreamy touch' – Orphax (Sietse van Erve) used a 40 year old Digisizer DIY synth to create the basic drone material.
'A weird machine that has a high random factor and many errors'.
The result is a nice meandering, adventurous – yet dreamy – drone piece with enough variation to keep your attention for its full 21 minutes length.
---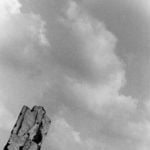 CHIHEI HATAKEYAMA – FIVE DREAMS
Once you've heard a few of his releases, you'll immediately recognise the soothing sounds of Chihei Hatakeyama.
The calm, slow and peaceful meditations on Five Dreams are no exception.
Inspired by 'Ten Nights of Dreams' by Soseki Natsume, which were each set in different time periods, Hatakeyma presents his interpretations of five dreams, each one from a different month.
The basic sound files were recorded in 2008 using an electric guitar, but Hatakeyama took all the time he needed to edit them until they were ready to be released.
---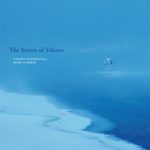 CHIHEI HATAKEYAMA & DIRK SERRIES – STORM OF SILENCE
The Glacial Movements releases are all related to winter, and cold desolate icy landscapes.  So is this collaboration of Chihei Hatakeyama with Belgian ambient music veteran Dirk Serries:

"My work with Chihei is one for the winter. Amidst the icy landscapes, the isolation and the desolate space. When nature becomes almost super linear, less expressive in colour but with equal strength and severity. […] Chihei's approach to my sources were different, more isolated, perhaps colder and distant. Almost like something you witnessed in the distance on the horizon, something less concrete and hard to define."
A perfect description of the seasonal 'isolationism' in these recordings, but at the same time I never really feel any 'coldness'… I feel nothing but 'warmth' when listening to this music.
Not the kind of tropical, festive summer heat of course, but the kind of warmth you feel when you decide the weather's too bad to to go out an so you stay at your comfortably heated home to surrender to the dark and sleepy winter days.
So: perfect winter music indeed.