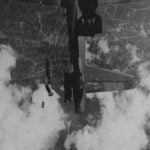 FROM THE MOUTH OF THE SUN – INTO THE WELL
I won't go into detail about the exuberant packaging of this Fluid Audio release, because it's one of those releases that are probably sold out by the time you read this. If you want to know what is (or: was) included in the 2×3″CD package, you'll find the details here.
Into the Well is the second album from From The Mouth Of The Sun(FTMOTS) – the follow-up to their 2012 debut Woven Tide.
FTMOTS is Dag Rosenqvist and Aaron Martin performing most instruments, but with the additional horn section and vocal assistance this album has the sound of a full chamber orchestra setting. Some of the music has been compared to that of Sigur Rós, a comparison most obvious in the track called Bodies in Fog.
But for me personally, this music has more impact because it avoids the obligatory 'post-rock climatic eruptions'. Which – paradoxically – enhances their impact.
And, talking about paradox: the cover art, plotted maps and photo's included bear strong war-time references: 'an uncompromising and evocative tribute to sacrifice'. But to my ears, it is peaceful and consolatory music – music beyond fear.
---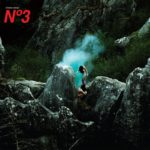 CHRISTINA VANTZOU – NO. 3
When listening to Christina Vantzou's albums (No. 1 in 2011, No. 2 in 2014, and now: No. 3)  in sequence, you can almost feel her grow as a composer. She's still connected to her roots (linking her to Stars of the Lid/A Winged Victory for the Sullen since working with Adam Bryanbaum Wiltzie in The Dead Texan), but working with a 15-piece ensemble of strings, horns, woodwinds and choir clearly opened up new possibilities.
'Whereas 100% of the music of No. 1 and No. 2 was composed without time structure or steady click, the pillars on No. 3 adhere to a solid mathematical scheme."
But, instead of venturing into more 'modern classical' compositions, Vantzou directs the ensemble straight back into performing otherworldly drones. Which proves to be the very right choice!
The ensemble's arrangements are a perfect accompaniment to Vantzou's synth parts, performed on DX7, Yamaha CS20, Roland Juno-6, and a selection of Eurorack modular synths.
There's an eerie atmosphere to the cover, which is even multiplied by the mesmerizing movements on the Official 16 mm film accompanying the release.  But if you strip away the eerie overlay, there is a profound beauty underneath.
It's the synths that show (and honour) some of Vantzou's sources of inspiration. Most clearly in the track Laurie Spiegel, but on other moments I even imagined hearing Tomita's ghost tucked away in the background (or is that just my mind playing tricks? Check the second half of Cynthia..).
But in the end, this is a Christina Vantzou album, not just a collection of references. An album that easily meets the expectations set by its two predecessors.
If Christina continues her own traditions, I guess we can look forward to the No.3 Remixes, too. 

NO.3 – OFFICIAL 16 MM FILM
Christina Vantzou – Robert Earl
---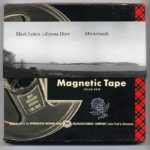 MARK LYKEN / EMMA DOVE – MIRROR LANDS
Scotland-based artists Mark Lyken and Emma Dove worked together on this soundtrack – 'a lovely combination of minimal pastoral piano infused arrangements, industrial and natural field recordings, voice overs and evocative electronics'.
As usual for Time Released Sound releases, this comes in two editions: a standard digipak version as well as a Deluxe Edition. The latter is packed in a vintage 7″ square reel-to-reel tape box, filled with vintage prints of the Scottish Highlands, antique fold out maps and pages from 100 years old travel books.
Also included is a printed link to a private viewing of the award-winning Mirror Lands film in which 'preconceived ideas of Highland life are challenged and the complex interactions between nature and culture are brought to the fore.'
With the soundtrack performed by six speakers forming a circular sonic space from the screen, I guess viewing Mirror Lands must be an impressive experience. Since the Deluxe Edition will probably sell out soon, I do hope the film can still be viewed in some way or another.
But even without its accompanying images the soundtrack stands firmly on its own, perfectly balancing electronics with field recordings and 'natural' instruments.

---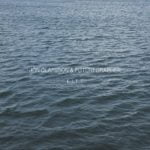 JÓN ÓLAFSSON & FUTUREGRAPHER – EITT
Take two musicians from Iceland, combining piano with electronics and field recordings, and you knów you're in for a treat!
Jón Ólafsson (piano) is an experienced keyboard player: he has played with numerous artists (Emiliana Torrini and Björk among them), and received the Icelandic Music Awards as 'best keyboard player' twice.
Árni 'Futuregrapher' Grétar weaves a sonic tapestry with synthesizer, effects, and field recordings.
This is their first release together, and hopefully it won't be their last: their contemplatice music sounds 'fresh' (- nót 'cold'! – ), with a bright – ECM-like – production.
A bit like sunny days in spring. (In Iceland, that is).