In the Shortlist sections, I will mention the albums that I enjoyed listening to, but couldn't find the time (or the right words) for a "full" review for.
Still, I definitely think they deserve your attention, with or without extra words!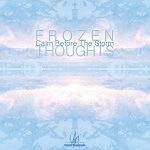 FROZEN THOUGHTS – CALM BEFORE THE STORM
Frozen Thoughts is Petar Sakic, previously releasing hardcore dance music as Phobos. After hearing Biosphere's 'Substrata' in 2005, he started to create his own ambient music – especially created for the Glacial Movements label, which is particularly known for its characteristic glacial (though not 'cold') atmosphere.
The title of the opening track "Reflections Of Dead Maidens" is an old Viking expression for Aurora Borealis.
---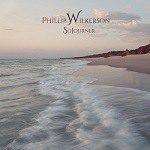 PHILLIP WILKERSON – SOJOURNER
Five meditative deep synth-drone tracks, varying in length between 5 an 16 minutes. Phillip Wilkerson consciously avoids moving into darker territories. His self-directive "Go as slow as you can go" definitely has its effect on the listener, too.
"I composed Sojourner with the focused intention of specifically offering listeners a collection of imaginative and meditative quests that, hopefully, will take you to the deep listening and being zone within your listening space."
"My intention with the patient blooming of these tracks is to explore the musical character, nuance, expression, and emotion that unfolds by holding the music to a slower pace–such as a breathing pace or the pace of waves washing onto a seashore."
---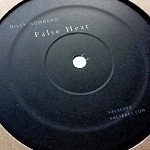 BILLY GOMBERG – FALSE HEAT
"'False Heat' is perhaps Billy Gomberg's most minimalist and streamlined album yet, occupying two side-long expanses of sizzling currents of electricity, sine waves on the edge of human hearing, and textures that gleam and spin, in turn harmonizing and beating against one another. The two tracks do diverge from each other in memorable ways the first is derived from static and hiss in a thicket of signal and noise, the second dips deeper into low end with plunging bass currents. "False Heat" is like the soundtrack to a land not yet discovered."
Limited edition (108) vinyl release that also includes digital download.
--- RICHARD CHARTIER & YANN NOVAK – UNDEFINED
"'Undefined' is the first collaboration between artists Richard Chartier and Yann Novak. For this piece the artists chose to collaborate in a way that was less about concept and more about the act of listening."
"'Undefined' is dedicated to the uncertainties of Los Angeles where Novak has lived for the past 4 years and Chartier is currently relocating."
---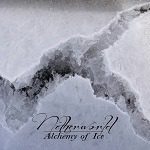 NETHERWORLD – ALCHEMY OF ICE
"The conceptual elements highlighted are Alchemy – a view from the metaphysical point in both spiritual development and liberation – and the ice, the natural element essential for the achievement of eternity."
Netherworld (Glacial Movements' label owner Alessandro Tedeschi) dedicated this album to Oöphoi, who passed away in april 2013.