In the Shortlist sections, I will mention some of the albums that I enjoyed listening to, but couldn't find the time (or the right words) for a "full" review for. Still, I think they deserve your attention: use the links to find more info and hear previews.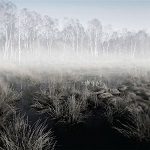 Ben Fleury-Steiner – Clearings
The sound of these three tracks are as mysterious as the album cover image – especially in the yearning loop of the opening track 'Wind Up Bird's Lament'.
"Ben's sound (drawn from both electronic and acoustic sources including electric kalimbas, small modular synthesizers, guitar drones and effect pedals) always embraces a sense of "somewhere", sonically, always warm with tons of layers and subtle details."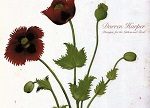 Darren Harper – Passages for the Listless and Tired
Although the title of this album may suggest you need to feel 'listless and tired' to enjoy this album, the truth is that most, if not all, people might benefit from listening to these calm and thoughtful drones. The album starts slow and dreamy, but gradually builds to a wash of noise in the end, as if to wake you up into the real world again.
"Drawing from both electronic and acoustic sources, his compositional output is based entirely on experimentation and improvisation, with a strong emphasis on minimalism, and often reflects a desire for a greater understanding of nature and self, and the relationship therein."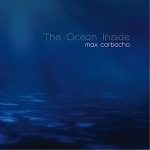 Max Corbacho – The Ocean Inside
On this massive 2CD drone set, Max Corbacho (from Spain) takes his time (2.5 hours, to be exact) to explore "the analogy that exists between the mind as an ocean, with constantly changing waves at the surface, and the inner stillness and silence at the depths, trying to go as deep as he can into this bottomless ocean depths."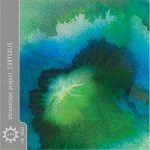 Chronotope Project – Chrysalis


Reading the accompanying promo text you might fear we're slowly driftin off into New Age territory:"'Chronotope' refers to the essential identity of space and time..The music invites the listener to commune with this unified field of being. It weaves a sonic tapestry that relaxes the body, soothes the mind and gladdens the spirit."
However, this album is released on Relaxed Machinery, a label (or 'collective') that has released enough great albums to clear away any suspicious 'New Age' doubts.
Seventy minutes of well-produced, classic ambient, somewhat similar to music by Robert Rich/Steve Roach.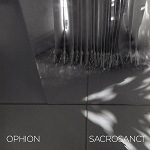 Ophion – Sacrosanct
This album is introduced with what may be the shortest introductionary note I have seen: "For fans of BVDub, GAS, etc…".
It's the darkest album of this shortlist batch by far, bringing suspense as if it was an alternate soundtrack to a Hitchcock movie…