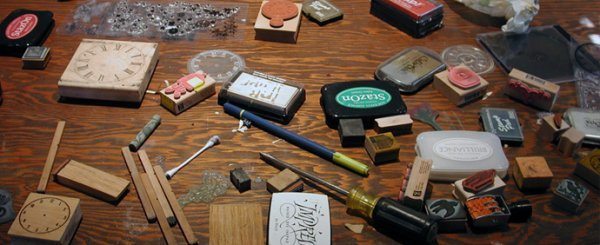 I can't really decide if I should consider Time Released Sound primarily an art or a music label.
I can drool when watching the incredible (handmade!) art that is created for each initial release. Carefully handcrafted, with regards to every detail, but consequently they also carry a price tag that seems to aim at art collectors more than the average music lover.
These special releases are always very limited and often quickly sell out. Luckily for those of us not fast (or rich) enough, Time Released Sound often immediately re-release these titles as a standard 5″-CD with a regular picture sleeve.
Below are some of the highlights of the latest batch: the "Chocolate Box" series. This, of course, refers to the Deluxe packaging of each individual title. Check the website for more details about that: I'll leave out the notes about the packaging and will just focus on the music.
SONMI451 – FOUR PEAKS
Bernard "Sonmi451" Zwijzen may very well be one of the more familiar names in this batch of artists. 
"Four Peaks" refers to some of the mountain peaks of the Alps and Dolemites ("which, closer to home as they may well be, are still unreachable in reality for most of us…").
The four peaks (Eiger, Grossglockner, Matterhorn and Tre Cime Di Lavaredo) are conquered in just over 35 minutes of beautiful, crackling atmospheric sounds.
However much I love the soundscapes, I found it a bit hard sometimes to find the thematic relation from the music to the titles – especially with the japanese (or korean?) spoken word samples on Grossglockner.
But in fact I would not be surprised at all if there turned out to be a Grossglockner replica somewhere in Japan..

Sonmi451 – Grossglockner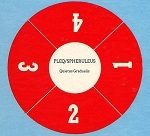 PLEQ/SPHERULEUS – QUIETUS GRADUALIS
On "Quietus Gradualis" ("Quiet, Gradual", but you probably guessed that), Pleq (Bartosz Dziadosz) and Spheruleus (Harry Towell) join forces in creating two slowly unfolding tracks, each twenty minutes in length.
Spheruleus' "guitar meanderings and pseudo stringed ambiance" is subtly layered in Pleq's "slightly crunchy and somewhat droney top coating" .
Like on their earlier projects, this duo deliver some adventurous soundscapes with a spontaneous, improvisational feel.
KLEEFSTRA, PRUIKSMA, KUITWAARD, KLEEFSTRA – SINNEPLAKKEN
In recent years, Jan (poetry) and Romke (guitar) Kleefstra have become internationally known as the nucleus of many different projects, performing with a lot of different artists (such as Machinefabriek, Peter Broderick, Greg Haines and many others).
Though each of the setting for their work is different, their music is immediately recognisable for its dreamlike improvised soundscapes and for the soft whispering (frysian) poetry spoken by Jan Kleefstra.
For "Sinneplakken", the Kleefstra's team up with Sytze Pruiksma (percussion) and Christiaan Kuitwaard (guitar).
Compared to earlier Kleefstra projects, Sinneplakken has a rougher, unpolished feeling, "steeped in those shorter days and longer nights of mysterious northern climes".

Kleefstra (x2), Pruiksma, Kuitwaard – Oanspielt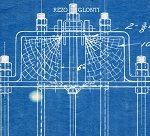 REZO GLONTI – THE DIARY OF THE SECOND OFFICER
While all artists mentioned above may be familiar, the name Rezo Glonti was new to me.
"The Diary of the Second Officer" is in fact the first release of this Georgian sound artist.
Its sound is refreshingly original and different – in concept as well as in the sounds itself.
Glonty manages to link analog synth sounds to contemporary glitchy soundscapes, and relate environmental to electronic.
His sources include recordings from his own travels and visits to Batumi, Singapore, Kagoshima, Istanbul, Lagos, and a small Georgian village called Chibati.
But it is not 'just' environmental field recordings we hear: Glonty acts as the 'second officer' himself, guiding us through locations that may sound vaguely familiar but at the same time alienated and otherworldy.

Rezo Glonti – Kagoshima