In the Shortlist sections, I will mention some of the albums that I enjoyed listening to, but couldn't find the time (or the right words) for a "full" review for. Still, I think they deserve your attention: use the links to find more info and hear previews.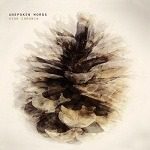 Hior Chronik – Unspoken Words 


On his second album, Hior Chronik (Greece) combines the finest elements to create a well-balanced palette of ambient soundscapes, acoustic elements and melancholic themes.
The enthousiastic recommendations by Hauschka ("Definitely a part of my soundtrack for this year autumn and dark winter times."), Nils Frahm ("Essential experimental music!" ), Sawako and Will Long (Celer) may indicate that this is an album that should not be missed. And it definitely is!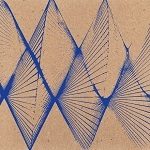 Kane Ikin – Contrail 


Also known as half of the Solo Andata duo, Kane Ikin presents his first solo project as a 4-track EP release: two tracks on a clear vinyl 7″, the other two as additional download tracks. For this 20+ minute album, "he recorded everything through and onto old technology — aged analog consoles, reel-to-reel tape — and all heard through a hazy science fiction filter."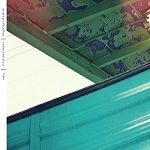 Marcus Fischer – Collected Dust
"Field recordings, chance, and DIY instruments, coupled with acoustic instrumentation and visual art, define what has become Marcus Fischer's minimal signature.The patient, reflective, and peaceful style found on the seven tracks on "Collected Dust" inhabits a space somewhere near that of his debut CD for 12k, Monocoastal, which landed on many best-of-2010 lists, and his recent In a Place of Such Graceful Shapes collaboration with Taylor Deupree, who mastered this recording."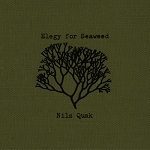 Nils Quak – Elegy for Seaweed
First release on the promising DIY label Clothbound is this 2×3″CD release by Nils Quak. The limited edition (50) comes with a cloth-bound book, including a poem for each of the tracks.
"Alternating between floating and drowning the listener in a sea of sound, Elegy for Seaweed is a collection of seven tracks woven together with the bittersweet sadness of nostalgia and a long unfolding doubt. Field recordings, fragments of found sounds, bits of improvised acoustic instruments and layers of synthesizer textures build the foundations of these introspective pieces."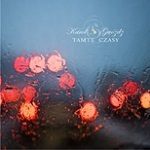 Karol Gwozdz – Tamte Czasy
10 Ambient piano compositions by Polish composer Karol Gwozdz. Think Brian Eno/Harold Budd, with added tape hiss for an authentic analog feel: "I recorded the hiss of cassette and used this in the background for all the tracks. I then used various sounds, piano, violin, rustle etc.. Overall I wanted my album to symbolize postmodernism so when somebody listens to this album he or she should have some reflections."