In the Shortlist sections, I will mention some of the albums that I enjoyed listening to, but couldn't find the time (or the right words) for a "full" review for. Still, I think they deserve your attention: use the links to find more info and hear previews.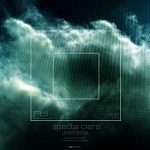 Specta Ciera – Underpass
Specta Ciera is the pseudonym for sound designer Devin Underwood from Cambridge, MA. "Underpass" is the latest in a line of 15+ releases combining ambient drones, field recordings and avant garde electronics. The four tracks on this (FREE) FeedbackLoopLabel release are warm, immersive and slightly dark. (In fact there are three tracks, because the title track returns in a Darren Harper mix). This great EP only scratches the surface of the compositional style and approach Specta Ciera employs, so it may be a good starting point for checking out his back-catalogue.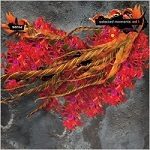 Sense – Selected Moments Vol. I
With his vintage synth sounds, Sense, aka Adam Raisbeck, brings back "the golden era of 90's ambient music". The sounds are beautiful analog, but the music itself is far from 'retro'. The compositions are warm and nicely balanced. In Adam's own words: It's about selected moments of my life over the last 5 years and consequential realisations from looking at those moments individually it's about change and growth its about opening hearts and healing. My ultimate goal is create an interface via my music whereby people listening to it will totally feel what's happening and understand what I was feeling at the time I was making the music, it's something that is to me – beyond-sonic."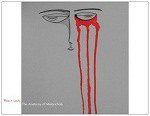 Pleq + Lauki – The Anatomy of Melancholy
Pleq (the extremely prolific Bartosz Dziadosz, from Poland) and Mikel Lauki (from Barcelona) follow up their "Gravity Lens" release on Ephre Imprint with this new (but limited) release. The album title and artwork may serve as a perfect description for their music. The first ten tracks (no titles, just numbers), are followed by four remixes by Maps and Diagrams, Spheruleus, OfftheSky and Antonymes, who are each zooming in deeply to focus on different details.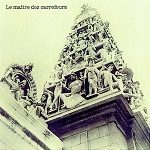 Ujjaya – Le Maitre des Carrefours
"Maybe I  should be the only Malagasy ambient artist in the world.", Ujjaya (Randriambololona Héry) states. This may well explain the "Fourth World Music" feeling (a term introduced by Jon Hassell) on this album, which has some similarities to the beautiful Penjaga Insaf's album reviewed a while ago.
Le Maitre des Carrefours (The Master of Crossroads) was created for a ballet made by Vanessa Villain, called "Subliminal", "telling how the man exploit the Earth and how in return nature take her revenge. Shortly after happens the one of most devastating tsunami in south-east Asia".
Free download from the Clinical Archive Netlabel.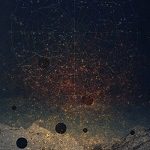 Various Artists – Sequence 2
Future Sequence is not only a great source of information about all things ambient-music related (review, interviews, mixes), it only offers this massive download-only compilations for FREE!
Please note: this is more than 4 hours of music! Don't take this all in at once, because there's almost too much to enjoy. To name just a few contributing artists: Maps and Diagrams, Felicia Atkinson, Hakobune, Pascal Savy, Nils Frahm & Anne Müller, Specta Siera, and a lot lot more.