In the Shortlist sections, I will mention some of the albums that I enjoyed listening to, but couldn't find the time (or the right words) for a "full" review for. Still, I think they deserve your attention: use the links to find more info and hear previews.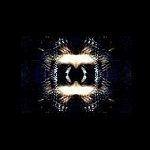 Pavonine – Night Falls with Silver in its Mouth
Opening with some Satie-esque classical piano chords, but soon the atmosphere changes to haunting, almost subconscious sounds.
"Most of the sounds in this album were made using recordings of things we hear in the night… heartbeat sounds in our ears, breaths in and out, the occasional bus driving by or distant siren.", as Adrienne 'Pavonine' Russell explains. "'Night Falls with Silver in its Mouth' is an album that is based on the auditory environment of night where the general ambient sounds of busy days drop away to silence; when the minute becomes amplified, and, though the cause may be hidden in the dark, the fact that something is there cannot be denied." Free download from Treetrunk netlabel.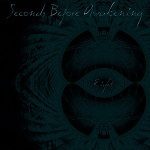 Seconds Before Awakening – Eight
"Do not listen while driving or operating heavy machinery", Mike Waller (Seconds Before Awakening) advises. And that's a good advice, because this free download offers 60 minutes of deep listening soundscapes that may induce a state of half-sleep. Immersively beautiful and, at some moments, almost uncomfortably dark.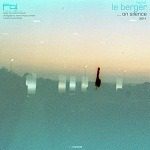 Le Berger – …On Silence
"Does silence actually exist? Is it not just an ideal, only to be experienced, if that is the right word, when we cease to be? Montreal based artist Samuel Landry (Le Berger) meditates on this concept over the course of this two track EP '…On Silence', exploring tonal dynamics through a minimal aesthetic. '…On Silence' is his most reductive work yet." (Free download)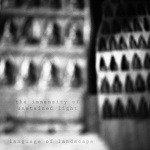 Language of Landscape – The Immensity of Unstained Light
A relatively short but remarkably varied track (20 minutes). A live performance by Chris (Tenz) and Cory (Zaradur), recorded in Chris' living room, obviously the last release under this duo's name: "This live recording is their most recent, and indeed final, work as a duo".
"The music is drenched in beauty and punctuated by gorgeous piano motifs." Mastered by Rafael Anton Irissari.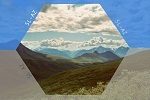 Sunlight Lineage – Altruistic Zenith
Over two hours of minimal drones: seven tracks varying in length from 6 to over 35 minutes. Drones só quiet and minimal that you may even forget there's something playing in the background.
"Intended to be listened to in meditation/rest"…