In this "shortlist" section, I will mention some of the albums that I enjoyed listening to, but couldn't find the time (or the right words) for a "full" review for.
Still, I think they deserve your attention (use the links to find more info and hear previews).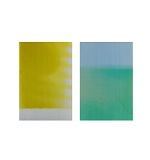 Martin Lukanov & Mytrip – Two
With strict timings (10'01", 0'10", 1'00" etc. ) and titles that indicate timings and position of each (ml-s mt-e, mt-l ml-r), Martin Lukanov (classically trained pianist and sound artist) and Mytrip ("negative dark ambient/drone project from the not so developed Bulgarian ambient scene") present "a minimalist walk beyond and within the boundaries of drone ambient, accompanied by a gentle and melancholic piano on the verge between isolation and loneliness."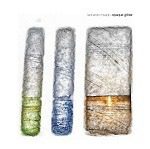 Leonardo Rosado – Opague Glitter
After publishing 1.5 hour of music as "the Opaque Glitter Sessions", Leonardo Rosado (who is also the curator of the FeedbackLoop label) asked his listeners to vote for their favorite 8 songs from this collection, thus compiling FeedbackLoop Label's first 'official' CDr. As an extra, the release also includes a photograph with a poem of choice: 8 photos and 8 poems = 64 unique combinations!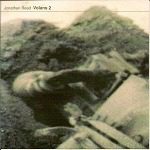 Jonathan Read – Volans 2
"Follow up to his 2010 work. 'Volans 2' covers a different, possibly more outwardly emotive musical terrain but has a certain sentiment and spacious, deep sound in common with it's predecessor. Hints at selenographic matters link with the notion of cocooned space travel."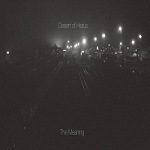 Desert of Hiatus – The Meaning
Not much is known about the Desert of Hiatus, apart from the fact that he (Kevin Gwozdz) comes from Portland, Oregon, and that this album deals with explaining The Meaning of Love, of Space, of Flight, of Sound, of Nature, of Time, of Sleep and ultimately The Meaning of Life!

Aria Rostami – Form
"This work reflects my understanding and appreciation for all things coming to an end. It carries a bittersweet sentiment, a dying organism so to speak. It is a desperate attempt to latch onto form, but losing it all to the elements. It is a battle between what an individual pursues and the overwhelming power of nature."