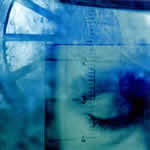 DreamScenes was originally created in 2001 for dutch radio. It consists of four one-hour parts that were broadcasted uninterrupted.
To my surprise it led to quite a few reactions, some people even listened to the the full 4 hours in one radio session.
This mix actually was the second in the series: in april 2001 the first one, called 'Ambient Mix' was broadcast (also 4 hours).
That one was in fact more of a 'live mix' (I had no good setup to pre-listen to the tracks), so I find this mix a bit too messy to publish here.
Quite a few of these mixes would follow in later years. I will gradually publish them all on this podcast weblog
I will of course publish full playlist details here too. Hope you'll enjoy them and hope to find you here again in the future…
(Read more for Playlist Details and download link)
Original Notes:
In society today, sometimes we're very busy chillin' out. The non-stop "DreamScenes" collage might be helpful: without the proper (relaxed) state of mind you probably will not be able to appreciate the continuous 4 hour long audiomix. It is difficult to distinguish one track from another in this mix. It's a continuous mix, four hours long, without spoken comment (apart from the computerized instruction telling you how to do a reality check when needed). "Dreams" are the main theme of this collage. There is a remarkable cadence in the program, resembling the sleep cycle. Sometimes only distorted signals of the outer reality seem to enter your consciousness, while at other moments you seem to be awake – bright, clear and lucid. Never too long however: within short, any impression differs from the moment before.
Please don't let the phrase 'chill out' distract you: this collage has nothing to do with the New Age music usually associated with it. The feverish whispering of Robert Ashley's 'Automatic Writing', for example, (at about 1'35" from the beginning of the program) sounds like someone talking in his sleep but unable to find the right words. Sounds like waking up in sweat. Anyone receptive enough may experience a lot of different atmospheres in this 'four hour virtual night', and finally will wake up unable to grasp the memories of all of them. Here's a last suggestion: listen to this broadcast in solitude. Presence of others probably only will distract you.
DreamScenes part – 1 Playlist:
(Note: The mix starts with a computerized vocal instruction on how to induce 'lucid dreaming', which is in dutch – so be patient for a while)
Biosphere – Chamber – Insomnia
Laurie Anderson – Bright Red – Bright Red / Tightrope
Laswell / Hosono / Harris – Main Dream – Alien Ambient Galaxy
Steve Roach – Early Dawn – Early Man
Sara Ayers – A Moment Passing – MP3.com
DreamState – Floating/Dreaming – Linger [MP3.com]
Jocelyn Montgomery / David Lynch – Flame and Vision – Lux Vivens
Kit Clayton – Nuchu – ~scape,
Arvo Pärt – Spiegel im Spiegel – Alina
Brian Eno – Old Brompton Road, feb. 20 – Music for the White Cube
Luc Ferrari – Music Promenade (1969) – Ohm – Gurus of Electronic Music
Jon Hassell – Dream Theory – Dream Theory (in Malay)
Farfield – Ascent – Glastonbury 2000 – [MP3.com]
Dave Stafford – Willing Participation in the Dream – [MP3.com]
Thomas Koener / TT Wipp – Measurait la Force – Sonic Boom
Russell Mills / Ian Walton – Mantle – Sonic Boom
Stina Nordenstamm – Come to Me – People are Strange
AV911 – Evening Rain Storm – [MP3.com]
Christina Kubisch – Sechs Spiegel, Sechs Spiegel
Yonderboi – Sinking Slowly – Shallow and Profound

Download Dreamscenes 1 Now 55Mb (60 min.)
[total: 1,128 - today: 1]