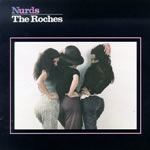 Since 1980 the spelling of the word may have changed a vowel, but the meaning is still the same.
In the gymnasium
I was not a hit
There was something really interesting
about the way my gymsuit fit
The Roches (Maggy, Terry and Suzzy) were -and still are- nurdy but irresistable! And if you may doubt their skills: Robert Fripp played with them on this record…you can't get more intellectual credibility than thát, can you?